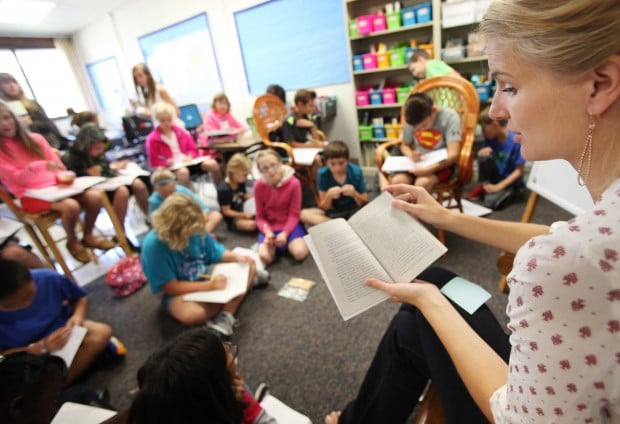 I have loved being a 4th, 5th, and then 7th-grade teacher in the American public school system, as well as a literacy coach for adults.  In my co-created teaching spaces, students' identities are at the center of the explorations that they do, as well as considering how to fight for change. Throughout our practice and decision-making, we can co-create learning spaces that not only respect and honor each child but also help create opportunities that go beyond our schools. I have been doing this work for 15 years and been supporting other educators for 13 of those years.
Recently, I moved home to Denmark where I am expanding my knowledge about children's development and needs through my work in early childhood education. I am still available for coaching virtually, speaking globally, as well as facilitation around the world.  I am the author of four professional development books with my first book, Passionate Learners, coming out in its 3rd edition in 2023.
My focus is on inviting others into the ongoing conversations about books, reading/writing identity,  classroom literacy, and engaged and empowered students and learning communities.  I have also founded The Global Read Aloud, a free global literacy initiative with a simple goal: one book to connect the world. Currently, over 1 million students across 85 different countries participate every year, with thousands more joining each year.
My work in fostering classroom connection, community, and engagement has received multiple national-level awards and has been featured by The New York Times, The Guardian, Publishers Weekly, Literacy Today, Educational Leadership, and School Library Journal.
Areas of Expertise Include:
Co-creating sustainable literacy communities centering on individual reading and writing identity and exploration.
Co-creating and supporting personalized learning environments for staff and students.
Student engagement and empowerment.
Global collaboration through technology infusion.
Inquiry-based explorations and teaching.
Modes of Collaboration:
Workshops for school districts, as well as in-service PD days, virtual or in-person.
Keynotes for conferences, as well as featured presentations and workshops.
Virtual literacy coaching to supplement support in-district.
Virtual or in-person workshops and webinars, either continuous or one time events.
For inquiries and quotes for schools or districts, organization based, conferences, or individualized training, please contact psripp@gmail.com.
For individual coaching and collaboration or brainstorming, please submit inquiries by joining my Patreon.