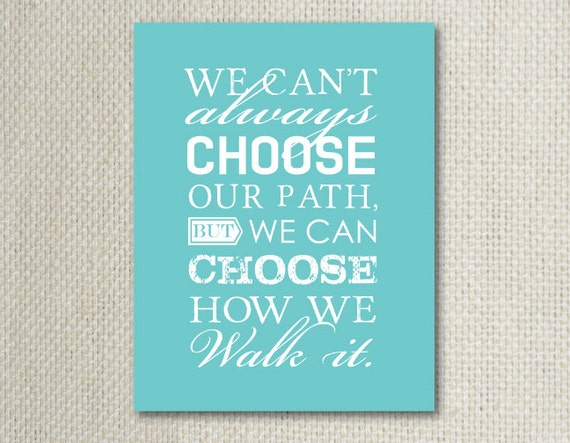 We get so caught up in our big things.  The units we have to teach.  The conferences we need to do.  The to-do list that always grows with our next big project.  We lie awake at night wondering about our direction, whether students are invested?  Whether what we do matters?  And yet, the big things are not always the things that matter the most.  We may think they do, but really, the little things have a lot of power.  There are choices we make every day that seem so small, yet make such a big difference.
We can choose to look at a child when they speak to us.  That matters.
We can choose to withhold judgment as an answer is given.  That matters.
We can choose to do something we promised we would, even if it is so small we think the other person may forget about it.  This matters.
We can choose to smile when someone greets us.
We can choose to stop by, say hello, even if we are busy.
We can choose to be interested, to slough away our tiredness, and instead remember why we do this job.
That matters.
We can choose to remember names.  To ask about a weekend.  To find a book.  To lend a pencil.  We can choose to take time for talking.
We may be busy.  We may always have the next big thing waiting for us, pressing down on us, urging us to move faster and further.  Yet.
We can choose to slow down in small moments.
We can choose to savor the time.
We can choose to tell a story.  To laugh out loud.  To show our humanness.  We can choose to share our mistakes.
We can choose to unveil our dreams, our fears, and in turn create a community.  This matters.
We may dream big, but we should think small.  Everything matters, especially the things we think matter very little.
That's what we can choose.
I am a passionate  teacher in Wisconsin, USA,  who has taught 4, 5th, and 7th grade.  Proud techy geek, and mass consumer of incredible books. Creator of the Global Read Aloud Project, Co-founder of EdCamp MadWI, and believer in all children. I have no awards or accolades except for the lightbulbs that go off in my students' heads every day.  First book "Passionate Learners – Giving Our Classrooms Back to Our Students" can be purchased now from Powerful Learning Press.   Second book"Empowered Schools, Empowered Students – Creating Connected and Invested Learners" can be pre-ordered from Corwin Press now.  Follow me on Twitter @PernilleRipp.