Cross-posted from my reading review blog, Mrs. Ripp Reads.
I read 80 books this school year.  A goal I was not sure I would meet, and yet with two days to go, I have started my 81st book and am feeling pretty good.  But that doesn't mean I am done reading, no way!  My massive to-be-read pile is practically screaming at me to start.  But before I fall in love with some new books, how about a sampling of a few books I loved this year?
All of the summaries have been taken from Goodreads, by the way.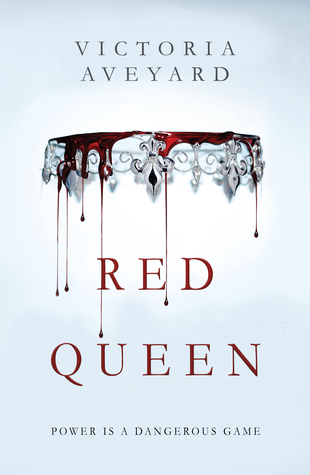 My opinion:
Red Queen is amazing, couldn't put it down even if drew a lot of resemblance to many other amazing books.  I cannot wait for the 2nd book to come out.  And I cannot wait to hand this to as many students as I possibly can!
Age Range:  5th grade and up.
Summary:
The poverty stricken Reds are commoners, living under the rule of the Silvers, elite warriors with god-like powers.
To Mare Barrow, a 17-year-old Red girl from The Stilts, it looks like nothing will ever change.
Mare finds herself working in the Silver Palace, at the centre of
those she hates the most. She quickly discovers that, despite her red blood, she possesses a deadly power of her own. One that threatens to destroy Silver control.
But power is a dangerous game. And in this world divided by blood, who will win?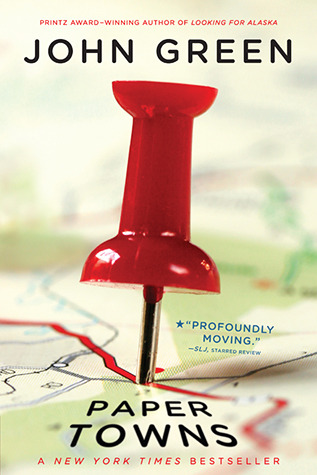 My Opinion:  A student recommended Paper Towns to me and I read it over two nights.  I, of course, wanted to see what happened, but also enjoyed the memory of what it meant to be 18 and graduating with life awaiting.
Age Range:  7th grade and up with some mature language and high school scenes.
Summary:
Quentin Jacobsen has spent a lifetime loving the magnificently adventurous Margo Roth Spiegelman from afar. So when she cracks open a window and climbs into his life—dressed like a ninja and summoning him for an ingenious campaign of revenge—he follows. After their all-nighter ends, and a new day breaks, Q arrives at school to discover that Margo, always an enigma, has now become a mystery. But Q soon learns that there are clues—and they're for him. Urged down a disconnected path, the closer he gets, the less Q sees the girl he thought he knew…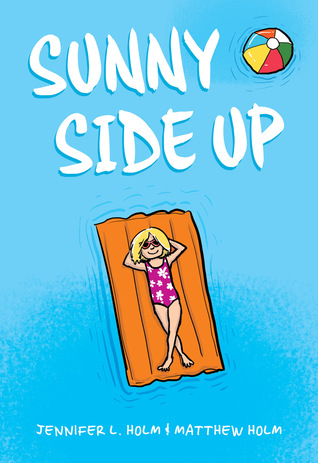 My Opinion:  Oh Sunny Side Up, I adore you.  An incredible example of why graphic novels can be so powerful.  I know many, many kids who will love this book.
Age Range:  4th and up.
Summary:
Following the lives of kids whose older brother's delinquent behavior has thrown their family into chaos, Sunny Side Up is at once a compelling "problem" story and a love letter to the comic books that help the protagonist make sense of her world.
My Opinion:  Growing up in Denmark, we are surrounded by the Holocaust and WWII, yet this true story, The Nazi Hunters,  I had never heard.  Once I gave up on keeping all of the names straight, I was able to just enjoy this thrilling story and be awed at the true events that happened so many years ago.
Age Range:  4th and up, it does discuss some details of the Holocaust though.
Summary:
In 1945, at the end of World War II, Adolf Eichmann, the head of operations for the Nazis' Final Solution, walked into the mountains of Germany and vanished from view. Sixteen years later, an elite team of spies captured him at a bus stop in Argentina and smuggled him to Israel, resulting in one of the century's most important trials — one that cemented the Holocaust in the public imagination.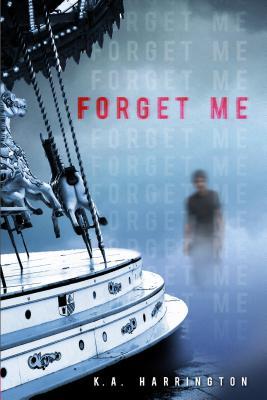 My Opinion:  I was surprised at how much I enjoyed Forget Me, it was another page turner that many of my students enjoyed.  This one won't stay with you for a long time but ti will envelop you while you read it.
Age Range:  5th and up.
Summary:
On the three-month anniversary of her boyfriend Flynn's death, Morgan uploads her only photo of him to FriendShare to get some closure—but she's shocked when the facial recognition software suggests she tag him as "Evan Murphy." She's never heard of Evan, but a quick search tells her that he lives in a nearby town and looks exactly like Flynn. Only this boy is very much alive.
Digging through layers of secrets and lies, Morgan is left questioning everything she thought she knew about her boyfriend, her town, and even her parents' involvement in this massive web of lies.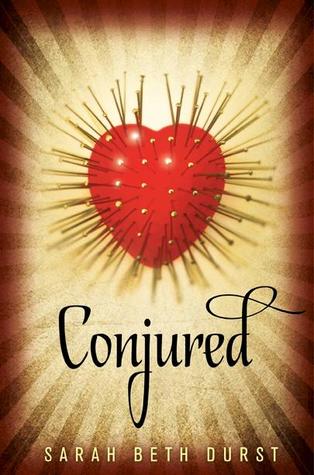 My Opinion:  Oh this book, Conjured, freaked me out but in a good way.  Terrifying, confusing, and yet it sucks you right in.  This book made me remember why I used to love reading Stephen King books and that is not a bad thing.
Age Range:  7th and up.
Summary: 
Eve has a new home, a new face, and a new name—but no memories of her past. She's been told that she's in a witness protection program. That she escaped a dangerous magic-wielding serial killer who still hunts her. The only thing she knows for sure is that there is something horrifying in her memories the people hiding her want to access—and there is nothing they won't say—or do—to her to get her to remember.
At night she dreams of a tattered carnival tent and buttons being sewn into her skin. But during the day, she shelves books at the local library, trying to not let anyone know that she can do things—things like change the color of her eyes or walk through walls. When she does use her strange powers, she blacks out and is drawn into terrifying visions, returning to find that days or weeks have passed—and she's lost all short-term memories. Eve must find out who and what she really is before the killer finds her—but the truth may be more dangerous than anyone could have ever imagined.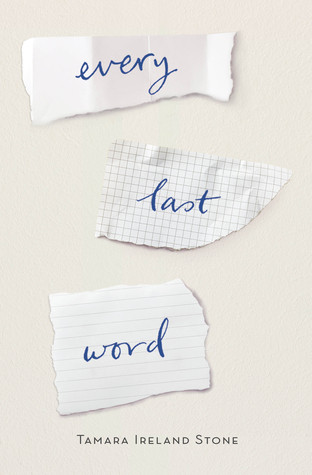 My Opinion:  The only thing I hated about Every Last Word is that it doesn't come out until June 16th, which means my current 7th graders do not have access to it.  And I wish they did.  I still told a few of them about this book and told them to come see me at the beginning of the year so they can read it.  I know it will speak to them as it spoke to me.
Age Range:  6th and up.  Slightly mature relationship but tactfully handled.
Summary:
Samantha McAllister looks just like the rest of the popular girls in her junior class. But hidden beneath the straightened hair and expertly applied makeup is a secret that her friends would never understand: Sam has Purely-Obsessional OCD and is consumed by a stream of dark thoughts and worries that she can't turn off.
Second-guessing every move, thought, and word makes daily life a struggle, and it doesn't help that her lifelong friends will turn toxic at the first sign of a wrong outfit, wrong lunch, or wrong crush. Yet Sam knows she'd be truly crazy to leave the protection of the most popular girls in school. So when Sam meets Caroline, she has to keep her new friend with a refreshing sense of humor and no style a secret, right up there with Sam's weekly visits to her psychiatrist.
Caroline introduces Sam to Poet's Corner, a hidden room and a tight-knit group of misfits who have been ignored by the school at large. Sam is drawn to them immediately, especially a guitar-playing guy with a talent for verse, and starts to discover a whole new side of herself. Slowly, she begins to feel more "normal" than she ever has as part of the popular crowd . . . until she finds a new reason to question her sanity and all she holds dear.
My Opinion:  George is finally available August 25th and is a must add to any classroom, 4th grade and up.  When we say we need diverse books, it is a book like this that we need to have in our classrooms.
Age Range:  4th and up.
Summary:
When people look at George, they think they see a boy. But she knows she's not a boy. She knows she's a girl.
George thinks she'll have to keep this a secret forever. Then her teacher announces that their class play is going to be Charlotte's Web. George really, really, REALLY wants to play Charlotte. But the teacher says she can't even try out for the part . . . because she's a boy.
With the help of her best friend, Kelly, George comes up with a plan. Not just so she can be Charlotte — but so everyone can know who she is, once and for all.
My Opinion:  I have loved Rebecca Stead's books since When You Reach Me and this one Goodbye Stranger  is right up there.  While this won't be out until August 4th I already have it pre-ordered so I can book talk it the first week of school.
Age Range:  5th and up.
Summary:
Bridge is an accident survivor who's wondering why she's still alive. Emily has new curves and an almost-boyfriend who wants a certain kind of picture. Tabitha sees through everybody's games–or so she tells the world. The three girls are best friends with one rule: No fighting. Can it get them through seventh grade?
This year everything is different for Sherm Russo as he gets to know Bridge Barsamian. What does it mean to fall for a girl–as a friend?
On Valentine's Day, an unnamed high school girl struggles with a betrayal. How long can she hide in plain sight?
My Opinion:  Along with Fish In A Tree, Circus Mirandus  is a must-read book of the year.  Amazing, fantastic, spellbinding, and any other gushy word I can think of.  This is a modern day classic.
Age Range:  3rd and up if high reader.
Summary:
Do you believe in magic?
Micah Tuttle does.
Even though his awful Great-Aunt Gertrudis doesn't approve, Micah believes in the stories his dying Grandpa Ephraim tells him of the magical Circus Mirandus: the invisible tiger guarding the gates, the beautiful flying birdwoman, and the magician more powerful than any other—the Man Who Bends Light. Finally, Grandpa Ephraim offers proof. The Circus is real. And the Lightbender owes Ephraim a miracle. With his friend Jenny Mendoza in tow, Micah sets out to find the Circus and the man he believes will save his grandfather.
The only problem is, the Lightbender doesn't want to keep his promise. And now it's up to Micah to get the miracle he came for.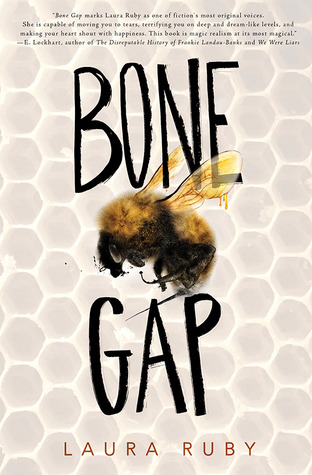 My Opinion:  Bone Gap both kept me guessing and frustrated me.  This tale it spun was confusing, yet magical ad I read it in one night.  Sadly I chose to leave it at home because I felt it was a touch mature for most of my 7th graders.
Age Range:  8th and up or high school due to relationship things.
Summary:
Everyone knows Bone Gap is full of gaps—gaps to trip you up, gaps to slide through so you can disappear forever. So when young, beautiful Roza went missing, the people of Bone Gap weren't surprised. After all, it wasn't the first time that someone had slipped away and left Finn and Sean O'Sullivan on their own. Just a few years before, their mother had high-tailed it to Oregon for a brand new guy, a brand new life. That's just how things go, the people said. Who are you going to blame?
Finn knows that's not what happened with Roza. He knows she was kidnapped, ripped from the cornfields by a dangerous man whose face he cannot remember. But the searches turned up nothing, and no one believes him anymore. Not even Sean, who has more reason to find Roza than anyone, and every reason to blame Finn for letting her go.
As we follow the stories of Finn, Roza, and the people of Bone Gap—their melancholy pasts, their terrifying presents, their uncertain futures—acclaimed author Laura Ruby weaves a heartbreaking tale of love and loss, magic and mystery, regret and forgiveness—a story about how the face the world sees is never the sum of who we are.
My Opinion:   Jo Knowles is one of the few writers where I have all of their books.  I loved the story-telling of Read Between the Lines , and I loved searching for clues as to how it would end up.
Age Range:  6th and up depending on the maturity of the reader.
Summary:
Thanks to a bully in gym class, unpopular Nate suffers a broken finger—the middle one, splinted to flip off the world. It won't be the last time a middle finger is raised on this day. Dreamer Claire envisions herself sitting in an artsy café, filling a journal, but fate has other plans. One cheerleader dates a closeted basketball star; another questions just how, as a "big girl," she fits in. A group of boys scam drivers for beer money without remorse—or so it seems. Over the course of a single day, these voices and others speak loud and clear about the complex dance that is life in a small town. They resonate in a gritty and unflinching portrayal of a day like any other, with ordinary traumas, heartbreak, and revenge. But on any given day, the line where presentation and perception meet is a tenuous one, so hard to discern. Unless, of course, one looks a little closer—and reads between the lines.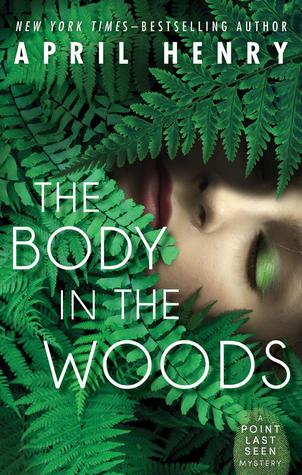 My Opinion:  This is the epitome of page turner to me, quick, fast, and easy to digest, April Henry knows how to crank them out, leaving us at the edge of our seats.  All of her books look very worn this year but The Body in the Woods was probably one of the most read.  Best part is that this is the first book of a series.
Age Range:  5th grade and up but it does have a killer in it.
Summary:
Alexis, Nick, and Ruby have very different backgrounds: Alexis has spent her life covering for her mom's mental illness, Nick's bravado hides his fear of not being good enough, and Ruby just wants to pursue her eccentric interests in a world that doesn't understand her. When the three teens join Portland County Sheriff's Search and Rescue, they are teamed up to search for a autistic man lost in the woods. What they find instead is a dead body. In a friendship that will be forged in danger, fear, and courage, the three team up to find the girl's killer—before he can strike one of their own.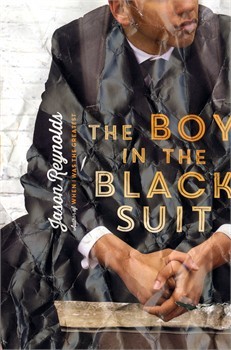 My Opinion:    I loved how much The Boy in the Black Suit with its moving story spoke to so many different students and myself.  Jason Reynolds is a master storyteller and draws the reader in with this simple, yet compelling story.
Age Range:  5th and up.
Summary:
Just when seventeen-year-old Matt thinks he can't handle one more piece of terrible news, he meets a girl who's dealt with a lot more—and who just might be able to clue him in on how to rise up when life keeps knocking him down—in this wry, gritty novel from the author of When I Was the Greatest.
Matt wears a black suit every day. No, not because his mom died—although she did, and it sucks. But he wears the suit for his gig at the local funeral home, which pays way better than the Cluck Bucket, and he needs the income since his dad can't handle the bills (or anything, really) on his own. So while Dad's snagging bottles of whiskey, Matt's snagging fifteen bucks an hour. Not bad. But everything else? Not good. Then Matt meets Lovey. She's got a crazy name, and she's been through more crazy than he can imagine. Yet Lovey never cries. She's tough. Really tough. Tough in the way Matt wishes he could be. Which is maybe why he's drawn to her, and definitely why he can't seem to shake her. Because there's nothing more hopeful than finding a person who understands your loneliness—and who can maybe even help take it away.
My Opinion:  I was surprised t how much I liked Red Butterfly, I loved the twists and turns and found myself personally invested in it.  With its poetic narration of an unbelievable story, you have to just read one more page to see what happens.
Age Range:  4th and up.
Summary:
Kara never met her birth mother. Abandoned as an infant, she was taken in by an elderly American woman living in China. Now eleven, Kara spends most of her time in their apartment, wondering why she and Mama cannot leave the city of Tianjin and go live with Daddy in Montana. Mama tells Kara to be content with what she has … but what if Kara secretly wants more?
My Opinion:  The stark beauty of the words of Locomotion left me silent for a long time.  I used several excerpts with students as well, which lead to them reading the book.
Age Range:  5th and up.
Summary:
When Lonnie Collins Motion "Locomotion" was seven years old, his life changed forever. Now he's eleven, and his life is about to change again. His teacher, Ms. Marcus, is showing him ways to put his jumbled feelings on paper. And suddenly, Lonnie has a whole new way to tell the world about his life, his friends, his little sister Lili, and even his foster mom, Miss Edna, who started out crabby but isn't so bad after all. Jacqueline Woodson's novel-in-poems is humorous, heartbreaking . . . a triumph.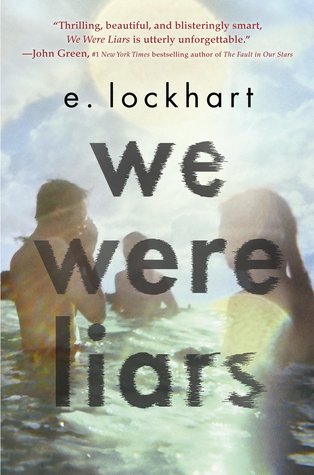 My Opinion:  Incredible book that leaves you turning every page so you can see how it ends.  This was passed around my classroom quite a bit, never quite settling in on our shelves.  We Were Liars was a must read for many students and teachers this year.
Age Range: 7th and up due to mature language and subjects.
Summary:
A beautiful and distinguished family.
A private island.
A brilliant, damaged girl; a passionate, political boy.
A group of four friends—the Liars—whose friendship turns destructive.
A revolution. An accident. A secret.
Lies upon lies.
True love.
The truth.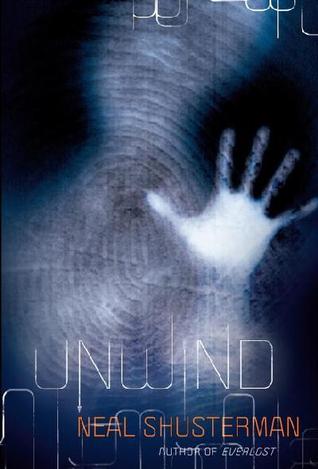 My Opinion:  A fantastic sci-fi series which I cannot wait to continue reading.  I used Unwind for a book club group as well and they loved it.
Age Range:  6th and up.
Summary:
The Second Civil War was fought over reproductive rights. The chilling resolution: Life is inviolable from the moment of conception until age thirteen. Between the ages of thirteen and eighteen, however, parents can have their child "unwound," whereby all of the child's organs are transplanted into different donors, so life doesn't technically end. Connor is too difficult for his parents to control. Risa, a ward of the state, is not enough to be kept alive. And Lev is a tithe, a child conceived and raised to be unwound. Together, they may have a chance to escape and to survive.
My Opinion:  I loved Reality Boy for its brutal betrayal of what being angry can mean for your life.  This book resonated with me and a few males students because they could relate to Gerald's life.
Age Range:  7th and up – it has mature language and mature subject matter.
Summary:
Gerald Faust knows exactly when he started feeling angry: the day his mother invited a reality television crew into his five-year-old life. Twelve years later, he's still haunted by his rage-filled youth—which the entire world got to watch from every imaginable angle—and his anger issues have resulted in violent outbursts, zero friends, and clueless adults dumping him in the special education room at school.
Nothing is ever going to change. No one cares that he's tried to learn to control himself, and the girl he likes has no idea who he really is. Everyone's just waiting for him to snap…and he's starting to feel dangerously close to doing just that.