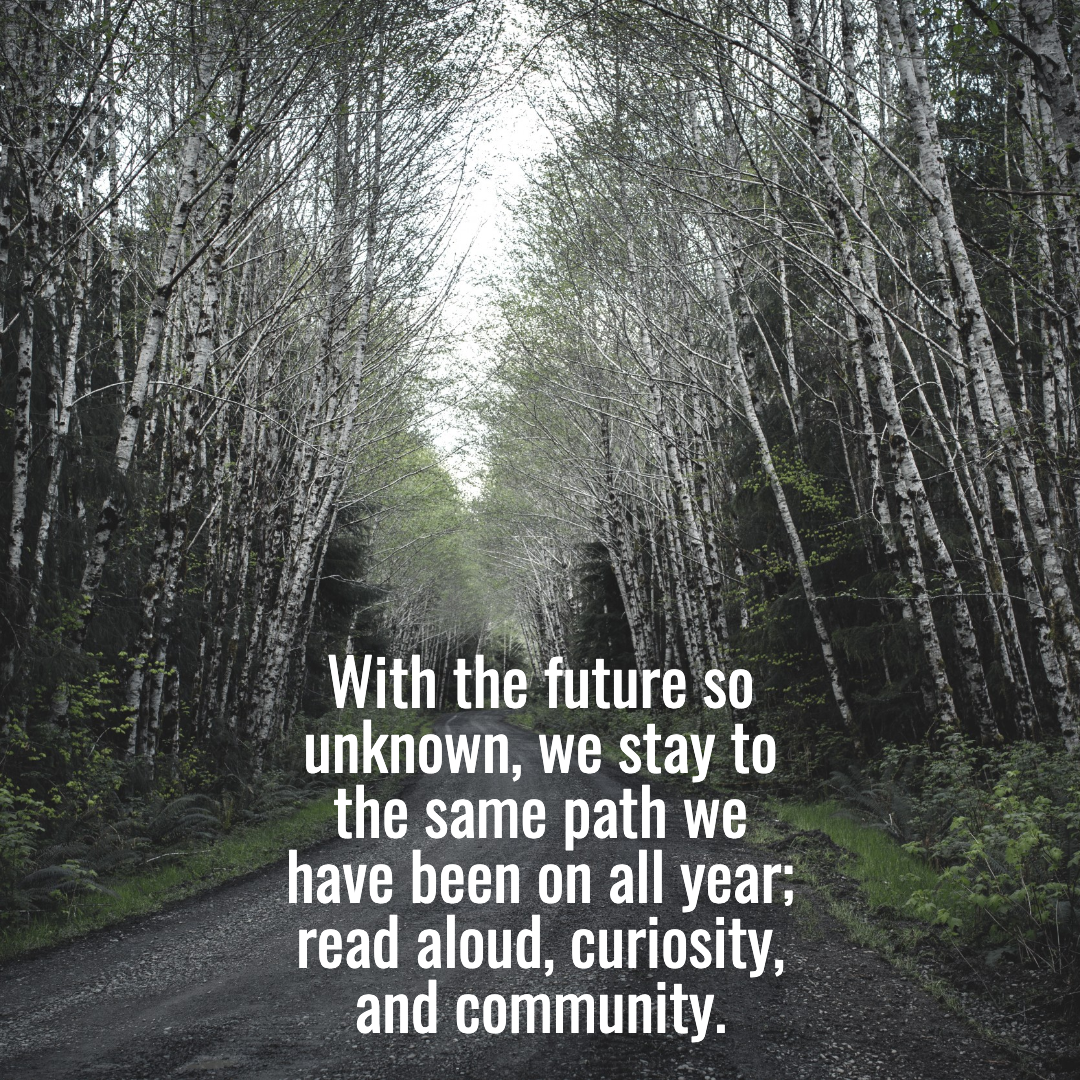 I have never experienced a world so quiet before. Not for this long. Every day as I look out our window, I am reminded of the quiet that shrouds us all on January 1st where the world holds its breath and we sit with our dreams in hand, hoping for a new start.
Many now sit with fears in their hands instead, a pervasive uncertainty that permeates even the smallest moments. But the hope is still there, a hope for a world that doesn't quite feel so unwieldy and uncertain. That doesn't promise us death, financial losses, and long-term fall out.
And so we went into self-isolation the day after I turned 40, trying to do our part to keep the rest of the world safe, while knowing what it would do for our own children to shut the door on the world as much as possible.
On day 1 of isolation, I thought of all the things I would catch up on during this time; sleep! Books! Cooking! Learning how to play guitar! Writing a book!
On day 2, I was reminded of how extroverted our kids are compared to my husband and I. Do they ever crave quiet? (The answer is; not yet…)
On day 3, I realized I needed to take control over my newswatching or my fear for the world would grow. (CNN check in's only a few times a day as well as with local news and purposeful social media use).
On day 4, I was reminded of how much I love being a classroom teacher because I love the everyday moments, not just the big ones, the check ins, the community, the being able to reach out to make sure a child feels seen and valued. And I miss it a lot, the putzing around, the excitement to see plans come to life, the moments where it doesn't work and you have to find a solution. I continue to be a classroom teacher because of how much I love the kids.
On day 5, I recognized that we all needed a moment of space. That our schedule works for the most part but who knows how long it will. That while planning it down to the 30 minute mark works for our kids not going crazy, it doesn't work for us, the adults, and that there needs to be a balance. That my books are calling and so is my creativity at times.
Turns out the new normal is anything but.
And so as we are told by our district to prepare for our remote virtuel learning, knowing how inequitable that is, and also how I am decidedly not trained in online learning, I keep thinking about what our community has been built on the whole year; read aloud, reflection, inquiry and choice. How in this uncertain time, there are certainties I can hold up for our students; that I will do everything I can to support from afar. That I want them to find success not insurmountable challenges, that I want this to work for them in any way I can. That I want them to have each other.
So rather than assigning one thing, they will have different choices for the un-foreseeable future.
All will be asked to please read for 20 minutes every day something of their choice with nothing but joy and value attached to it.
They can choose to read a fiction book of their choice and do some analysis as they progress through it, using an online one-pager assignment. If they have books at home they are set or they can access our Audible account to choose one to listen to. They can record or write their response to the prompts, whatever seems to work for them the best.
They can choose to do an inquiry project into something they want to learn about, craft a learning plan for me to discuss with them and then create a product at the end of it to teach us about their topic. We have done an inquiry into inquiry and also just finished an inquiry into a self-chosen topic for their TED talks. Their final product should showcase their deepened understanding in some ways, ideas will be offered and support will be based around their learning plan.
They can choose to listen to a picture book read aloud every day by a different creator and then record or write a response to the question I will pose along with it. Questions will range from what is the theme and how do you know? What does this thing (insert specific thing) symbolize and how do you know? How would the message of the picture book change if we changed the narrator? Whose perspective is missing and how does that impact the story being told? How did the perspective of the narrator influence their actions in the story? How did the main character change throughout? How does this picture book connect to your world? If you were to teach this picture book, which questions would you ask to start a discussion?
They can choose to write a story, alone or by themselves, working on all of the tools of storytelling we have been discussing through the year. Before they begin, they will be asked to identity how they want to grow as writers, how they will work on that, and then how I can support them (this is what we do throughout the year). The story can be fiction or from their own lives and teaching points will be based on what they are working on.
Throughout the year, we have done a lot of learning, now is simply the next step to put it all into action. Can they use what we have learned on their own? Have the skills been transferred? How can I continue to support them on a meaningful journey that will help them grow while also recognizing the realities of this world we are faced with right now. While also recognizing that right now schools in Wisconsin are closed indefinitely and so I don't know how long of a timeline I am even preparing for.
Will it be perfect? Absolutely not. Will it be okay? I hope so. After all, that is the best I can do right now. To be here, to keep trying to connect, to reach out and be there for all the kids.
What are your plans?
If you are wondering where I will be in the coming year or would like to have me speak, please see this page.