Many of my students have yet to finish a book this year.
It's 2nd quarter. We are fully virtual and have been since the beginning. We read almost every class together, dedicating at least 10-15 minutes of our much too short time together to the act of reading itself. I tell them to find a great book. To sink into the pages. To allow themselves the freedom to just read without a care of what comes next, without having to do work surrounding their book.
And yet, week after week, pages are barely being traveled, some books are not even being opened.
The questioning that has wrapped itself around my literacy decisions is at times suffocating. Other times it spurs me onward. It pushes me to constantly stay in creative mode, to try to think of new and perhaps inventive ways to invite them into reading. To entice them with books. To give them space to come back, to return to habits they left behind on March 13th when school first shut down. But the guilt and feeling of inadequacy is also there, a constant companion as it probably is for many educators teaching during COVID. What normally works, isn't, because what I am doing is a shell of what it can be. By now, in November we would be soaring in our independent reading, almost all kids would have finished several books and the students who would have loudly declared to hate reading would be working on their relationship with reading and making some small progress. We would be getting excited for our upcoming book club unit, eager to venture into more books with people by our side, ready to discuss, to dissect, to grow in our understanding of society.
But that is not where we are right now. Not many anyway. Not this year.
And so in the search for yet another idea to try, I am reminded of my husband's words tonight, he is student teaching (can you imagine?) during this time. He reminded me that all of the kids are trying to connect to reading. That they all want to make it better but that they may not be in a space to do that just yet.
That there is no sense in comparing this year to any other year because we have never lived in a time such as this. That when we compare we fail to see the beauty of what is happening, the resilience that continues to be shown and grown in all of our students, in all of us, every day. That perhaps the students have not finished a book just yet, but they are trying. And more importantly, they trust me enough to tell me the truth. They trust me enough so that I can be a part of their journey rather than apart.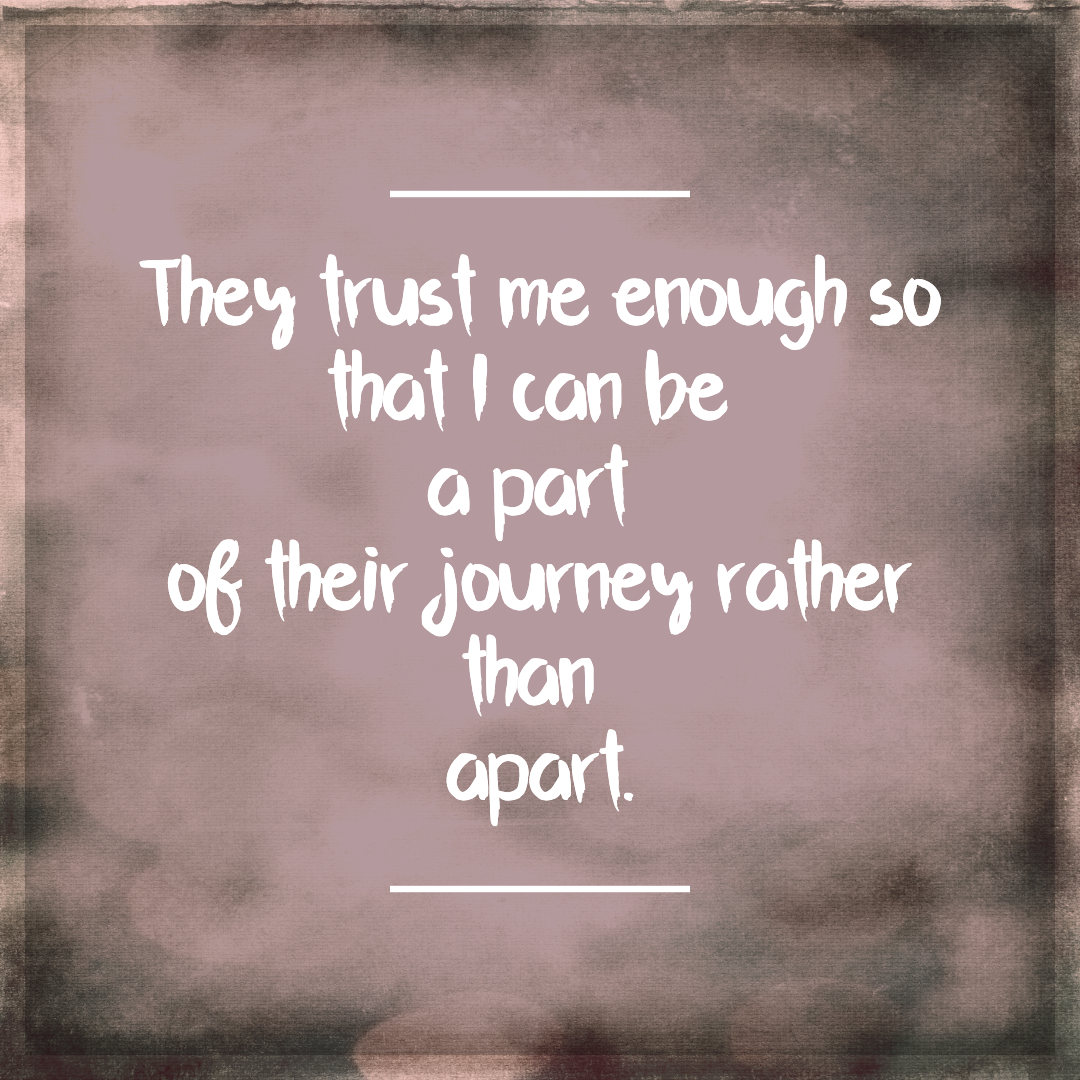 Because our students could lie so easily about the books they have or have not read. They could check the boxes. They could walk away and sometimes we would not know.
But instead, they show up. Despite the internet failing. Despite their computer freezing. Despite being quarantined because another member of their family tested positive. Despite everything being cancelled. Jobs being lost. Friends being far removed. Despite the world and its endless hatred toward so many. Its endless inequities and disparities. Despite having never met me in person, never stepping foot as a 7th grader into our middle school. Owing me nothing. They still show up, they still tune in, and they still try.
So I continue to try as well. Not driving myself to exhaustion because this has to work for all of us but falling back upon the ideas we know work even if they don't in the same way right now.
I book talk books that may never be read. But every class, there is a new one being introduced.
I offer to bring books to their mailboxes that they may never read.
I give them time to read even if it is not used.
I ask them to search for value within reading even if they see none.
I ask them to tell me about their reading lives even if they have nothing positive to tell.
And we discuss. And we build trust. And we build community.
One conversation at a time. One decision at a time. One page at a time.
And I read aloud right now, even if I don't know if they are tuning in. Because some are. Because some are ready to be reactivated into reading. Some are ready to fall into the pages of a book because their lives allow them to. Some never left.
And so we make space for them all, we center our practices and decisions not in further work for them to somehow increase accountability but instead in what we know works. Even now, even if it takes longer.
We center it in choice.
In access.
In time to read.
In community.
In conversation.
In finding stories that they can see themselves in and in stories of lives they will never live.
We center it in them. Their chocies. Their lives. Their words. Their journeys.
And we make space for them all. Not for the kids we hoped would be here but the kids who show up. Who show up despite the world trying so hard to stop them.
And we show up too. And we see the small moments of success for all the kids who are trying and remember to give ourselves some grace too. Because we are right there trying as well. Because we are also far from what we had hoped we would be at times and yet we show up too, and we try, and we create, and we breathe and step away so we can come back the next day.
Perhaps what I need right now is not another new idea, but instead a moment of celebration. Of appreciation for all of us and what we are creating.
The reading will happen. It may just take longer. But look at how far we have already come.
I am excited to get to work with other colleagues around the world doing virtual and in-person coaching collaboration, and consulting right now. If your district or organization would like more information, please see this blog post.