As June rolls nearer and we get ready to celebrate pride in my own house, I have been pulling books from our classroom collection to put on display. While many of these books have already been booktalked, read aloud, or shared in other ways in our time together, there is something beautiful about seeing a whole wall of books all centering within the LGBTQ+ experience in some way. Especially because this year, it finally feels like there are more books than before. Like this year, books written by and about LGBTQ+ people are not just coming out once in a while but are finally starting to get a broader publication and inclusion within schools. It is something that brings me joy and hope, even if I would still love to see a much broader emphasis on #OwnVoices stories within mainstream publishing
As I pulled books for display, I asked on Instagram whether a blog post would be helpful to others and the answer was yes! So here are the picture books being displayed and read in our 7th grade classroom as we celebrate LGBTQ+ Creators and Authors, characters, and also books that break gender stereotypes. I want to reiterate and emphasize that it is not enough to put books such as these on display, they need to be read, discussed, and woven into the work we already do because these books all lead into discussion about identity, who we are, who others are and how we view the world. These books should not just be pulled out once a year but instead be a naturally integrated part of our curriculum. But I hope this gives you a good place to start if you are looking to add more titles, new and old.
Some babies are born into their families. Some are adopted. This is the story of how one baby found his family in the New York City subway.So begins the true story of Kevin and how he found his Daddy Danny and Papa Pete. Written in a direct address to his son, Pete's moving and emotional text tells how his partner, Danny, found a baby tucked away in the corner of a subway station on his way home from work one day. Pete and Danny ended up adopting the baby together. Although neither of them had prepared for the prospect of parenthood, they are reminded, Where there is love, anything is possible.
When Max starts school, the teacher hesitates to call out the name on the attendance sheet. Something doesn't seem to fit. Max lets he know the name he wants to be called by–a boy's name. This begins Max's journey as he makes new friends and reveals his feelings about his identity to his parents.
Nobody seems to understand that Hannah is not a girl.His parents ask why he won't wear the cute outfits they pick out. His friend thinks he must be a tomboy. His teacher insists he should be proud to be a girl.But a birthday wish, a new word, and a stroke of courage might be just what Hannah needs to finally show the world who he really is.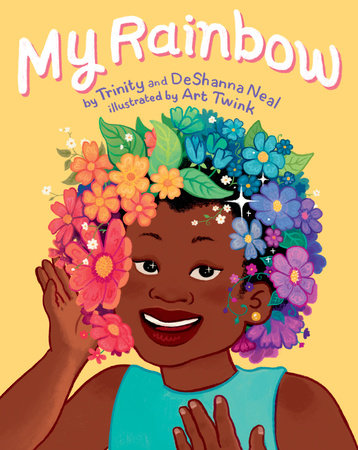 Warm morning sunlight and love fill the Neal home. And on one quiet day, playtime leads to an important realization: Trinity wants long hair like her dolls. She needs it to express who she truly is.So her family decides to take a trip to the beauty supply store, but none of the wigs is the perfect fit. Determined, Mom leaves with bundles of hair in hand, ready to craft a wig as colorful and vibrant as her daughter is.
In this empowering ode to modern families, a boy and his father take a joyful walk through the city, discovering all the ways in which they are perfectly designed for each other.
Riley wears whatever clothes feel right each day. On Monday, Riley feels shy and wears a bunny costume to school. On Tuesday, a scary trip to the dentist calls for a super hero cape. For a trip out with Otto and Oma, a ball gown is the perfect outfit.
This charming picture book is a gentle exploration of self-expression and source of encouragement for being true to oneself despite the expectations of others.
Casey loves to play with his blocks, puzzles, and dump truck, but he also loves things that sparkle, shimmer, and glitter. When his older sister, Jessie, shows off her new shimmery skirt, Casey wants to wear a shimmery skirt too. When Jessie comes home from a party with glittery nails, Casey wants glittery nails too. And when Abuelita visits wearing an armful of sparkly bracelets, Casey gets one to wear, just like Jessie. The adults in Casey's life embrace his interests, but Jessie isn't so sure. Boys aren't supposed to wear sparkly, shimmery, glittery things. Then, when older boys at the library tease Casey for wearing "girl" things, Jessie realizes that Casey has the right to be himself and wear whatever he wants. Why can't both she and Casey love all things shimmery, glittery, and sparkly?
Whenever Ari's Uncle Lior comes to visit, they ask Ari one question: "What are your words?" Some days Ari uses she/her. Other days Ari uses he/him. But on the day of the neighborhood's big summer bash, Ari doesn't know what words to use. On the way to the party, Ari and Lior meet lots of neighbors and learn the words each of them use to describe themselves, including pronouns like she/her, he/him, they/them, ey/em, and ze/zir. As Ari tries on different pronouns, they discover that it's okay to not know your words right away–sometimes you have to wait for your words to find you.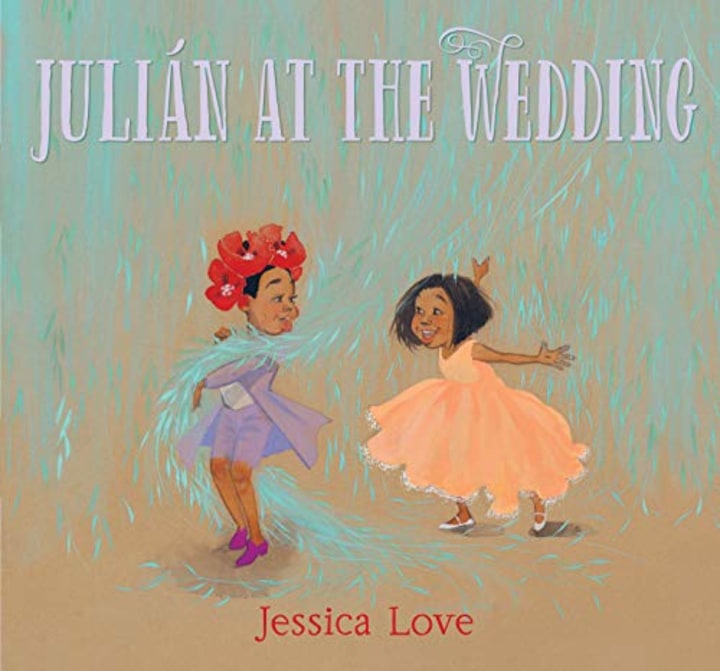 Julián and his abuela are going to a wedding. Better yet, Julián is in the wedding. Weddings have flowers and kissing and dancing and cake. And this wedding also has a new friend named Marisol. It's not long before Julián and Marisol set off for some magic and mischief of their own, and when things take an unexpected turn, the pair learns that everything is easier with a good friend by your side.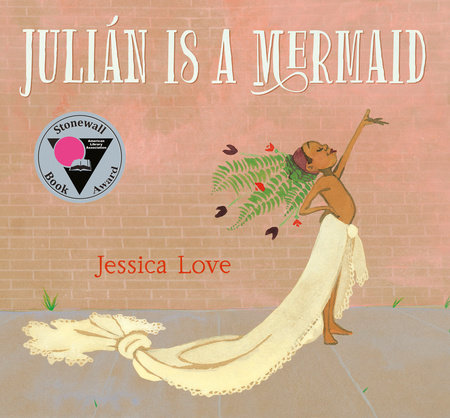 While riding the subway home from the pool with his abuela one day, Julián notices three women spectacularly dressed up. Their hair billows in brilliant hues, their dresses end in fishtails, and their joy fills the train car. When Julián gets home, daydreaming of the magic he's seen, all he can think about is dressing up just like the ladies in his own fabulous mermaid costume: a butter-yellow curtain for his tail, the fronds of a potted fern for his headdress. But what will Abuela think about the mess he makes — and even more importantly, what will she think about how Julián sees himself?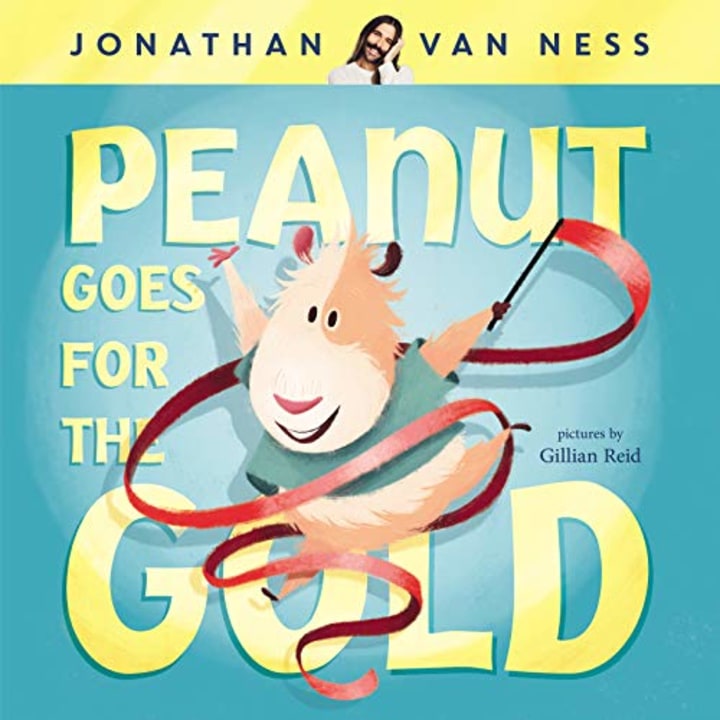 Peanut just has their own unique way of doing things. Whether it's cartwheeling during basketball practice or cutting their own hair, this little guinea pig puts their own special twist on life. So when Peanut decides to be a rhythmic gymnast, they come up with a routine that they know is absolutely perfect, because it is absolutely, one hundred percent Peanut.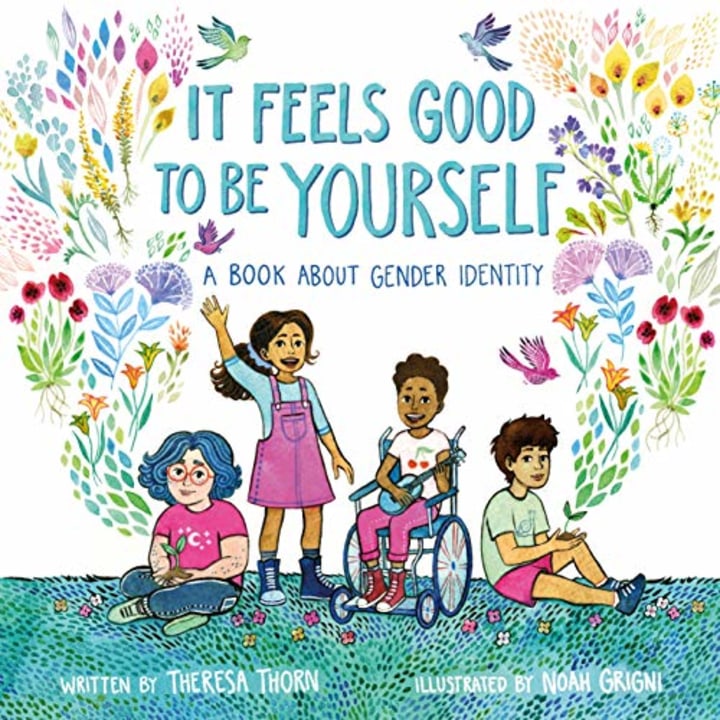 Some people are boys. Some people are girls. Some people are both, neither, or somewhere in between.This sweet, straightforward exploration of gender identity will give children a fuller understanding of themselves and others.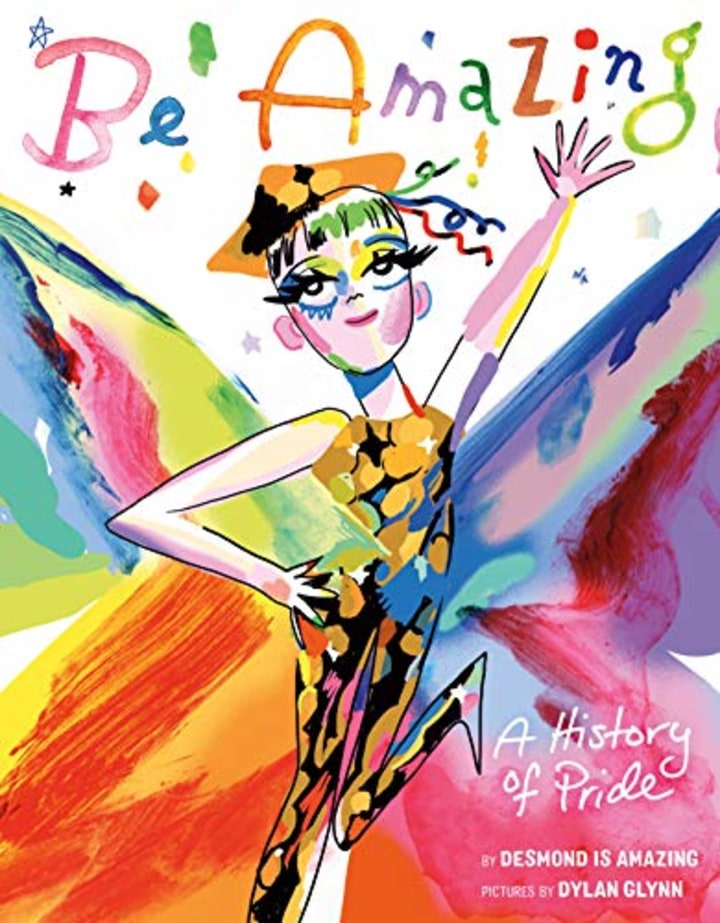 Desmond is amazing–and you are, too.Throughout history, courageous people like Marsha P. Johnson, Sylvia Rivera, and RuPaul have paved the way for a safer, more inclusive society for LGBTQ individuals, and it's thanks to them that people just like Desmond can be free to be who they really are.
When Aidan was born, everyone thought he was a girl. His parents gave him a pretty name, his room looked like a girl's room, and he wore clothes that other girls liked wearing. After he realized he was a trans boy, Aidan and his parents fixed the parts of life that didn't fit anymore, and he settled happily into his new life.
Then Mom and Dad announce that they're going to have another baby, and Aidan wants to do everything he can to make things right for his new sibling from the beginning–from choosing the perfect name to creating a beautiful room to picking out the cutest onesie. But what does making things right actually mean? And what happens if he messes up? With a little help, Aidan comes to understand that mistakes can be fixed with honesty and communication, and that he already knows the most important thing about being a big brother: how to love with his whole self.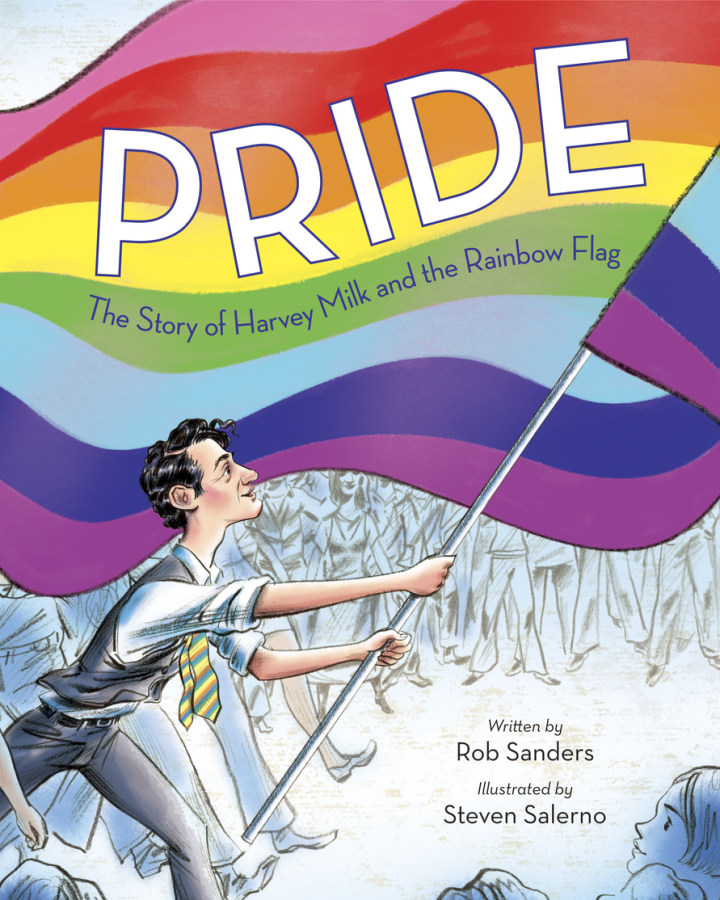 In this deeply moving and empowering true story, young readers will trace the life of the Gay Pride Flag, from its beginnings in 1978 with social activist Harvey Milk and designer Gilbert Baker to its spanning of the globe and its role in today's world. Award-winning author Rob Sanders's stirring text, and acclaimed illustrator Steven Salerno's evocative images, combine to tell this remarkable – and undertold – story. A story of love, hope, equality, and pride.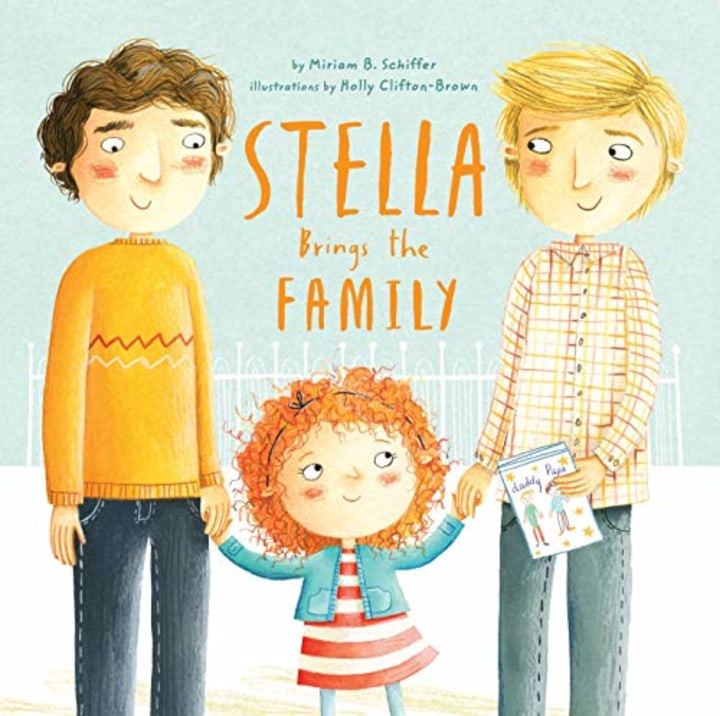 Stella's class is having a Mother's Day celebration, but what's a girl with two daddies to do? It's not that she doesn't have someone who helps her with her homework, or tucks her in at night. Stella has her Papa and Daddy who take care of her, and a whole gaggle of other loved ones who make her feel special and supported every day. She just doesn't have a mom to invite to the party. Fortunately, Stella finds a unique solution to her party problem in this sweet story about love, acceptance, and the true meaning of family.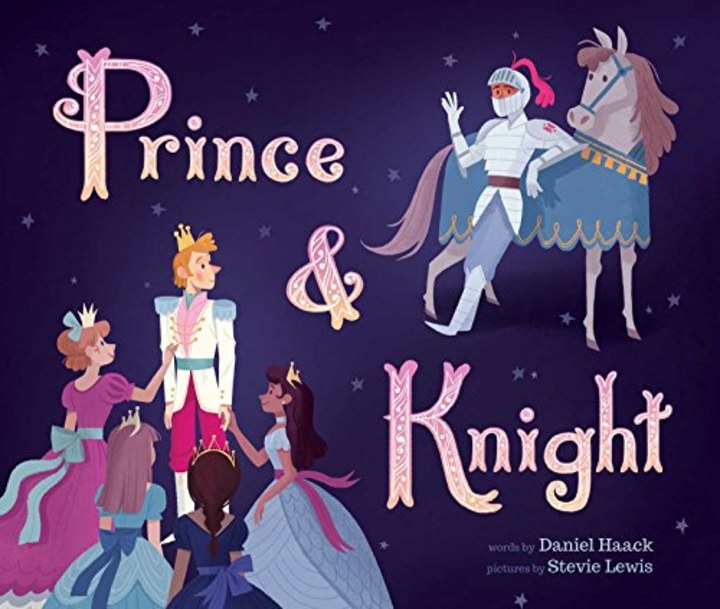 Once upon a time, in a kingdom far from here, there was a prince in line to take the throne, so his parents set out to find him a kind and worthy bride. The three of them traveled the land far and wide, but the prince didn't quite find what he was looking for in the princesses they met.While they were away, a terrible dragon threatened their land, and all the soldiers fled. The prince rushed back to save his kingdom from the perilous beast and was met by a brave knight in a suit of brightly shining armor. Together they fought the dragon and discovered that special something the prince was looking for all along.
Our brave and dashing heroes, the prince and the knight, are happily married and their kingdom is prospering, but soon, a fog of darkness that blocks the sun spreads across their land. They get word that the cause of this is a dark and mysterious Shadow King, and they rush off to find and stop him, but encounter many obstacles along the way. Will they be able to restore the light to their kingdom?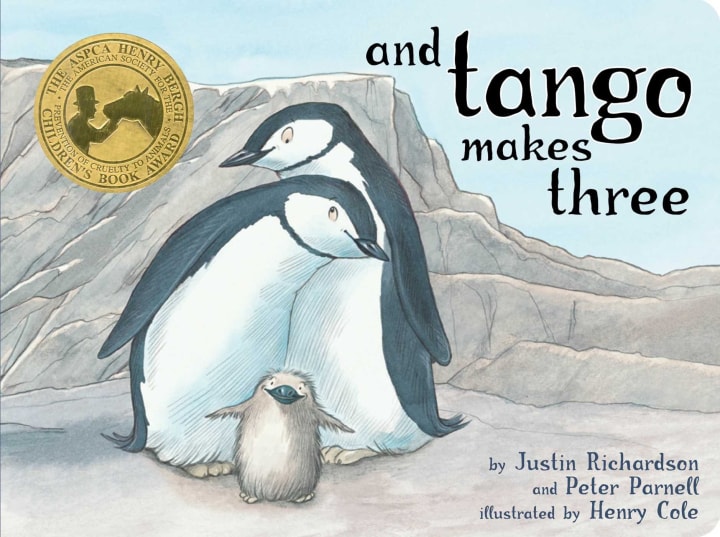 At the penguin house at the Central Park Zoo, two penguins named Roy and Silo were a little bit different from the others. But their desire for a family was the same. And with the help of a kindly zookeeper, Roy and Silo get the chance to welcome a baby penguin of their very own.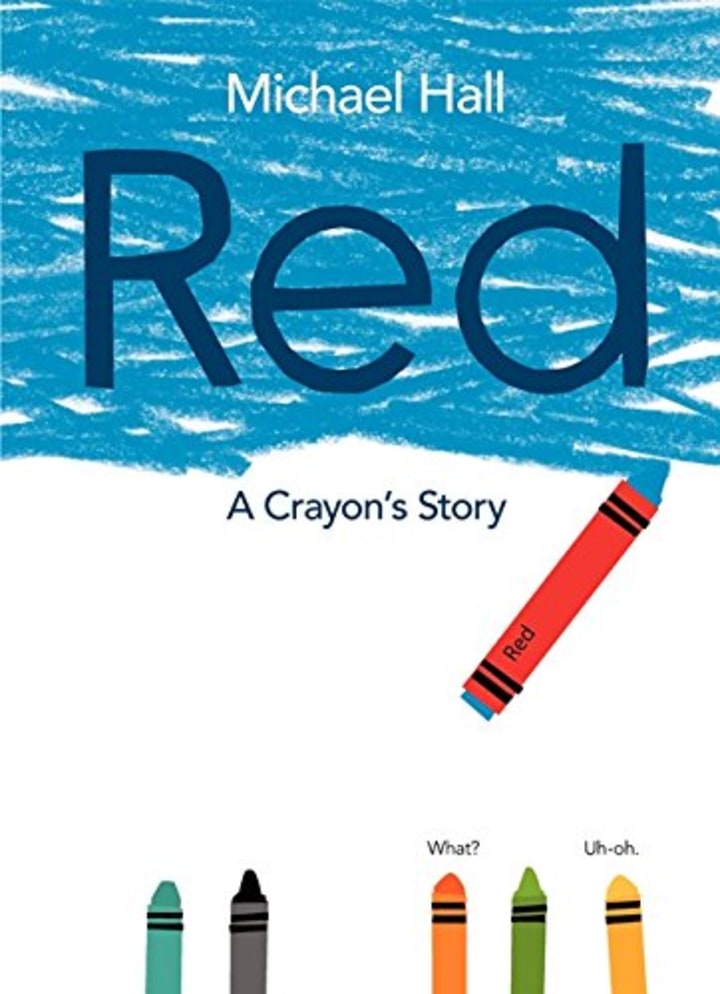 Red has a bright red label, but he is, in fact, blue. His teacher tries to help him be red (let's draw strawberries ), his mother tries to help him be red by sending him out on a playdate with a yellow classmate (go draw a nice orange ), and the scissors try to help him be red by snipping his label so that he has room to breathe. But Red is miserable. He just can't be red, no matter how hard he tries
Finally, a brand-new friend offers a brand-new perspective, and Red discovers what readers have known all along. He's blue.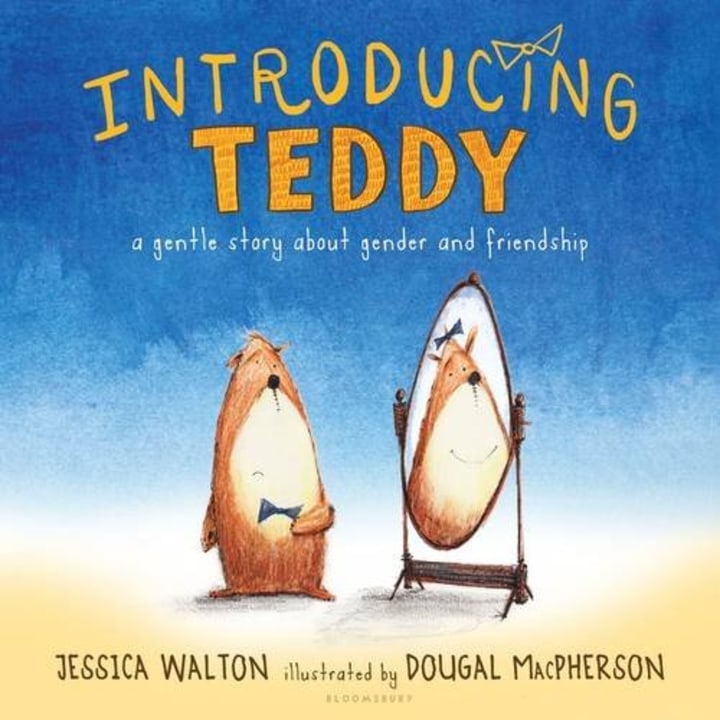 Errol and his teddy, Thomas, are best friends who do everything together. Whether it's riding a bike, playing in the tree house, having a tea party, or all of the above, every day holds something fun to do.One sunny day, Errol finds that Thomas is sad, even when they are playing in their favorite ways. Errol can't figure out why, until Thomas finally tells Errol what the teddy has been afraid to say: In my heart, I've always known that I'm a girl teddy, not a boy teddy. I wish my name was Tilly, not Thomas. And Errol says, I don't care if you're a girl teddy or a boy teddy What matters is that you are my friend.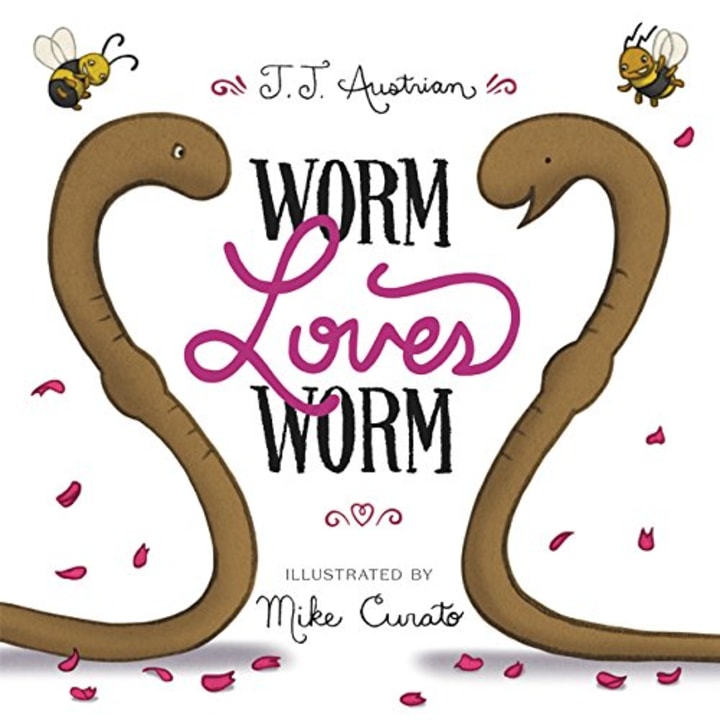 You are cordially invited to celebrate the wedding of a worm…and a worm.
When a worm meets a special worm and they fall in love, you know what happens next: They get married But their friends want to know–who will wear the dress? And who will wear the tux?
The answer is: It doesn't matter. Because worm loves worm.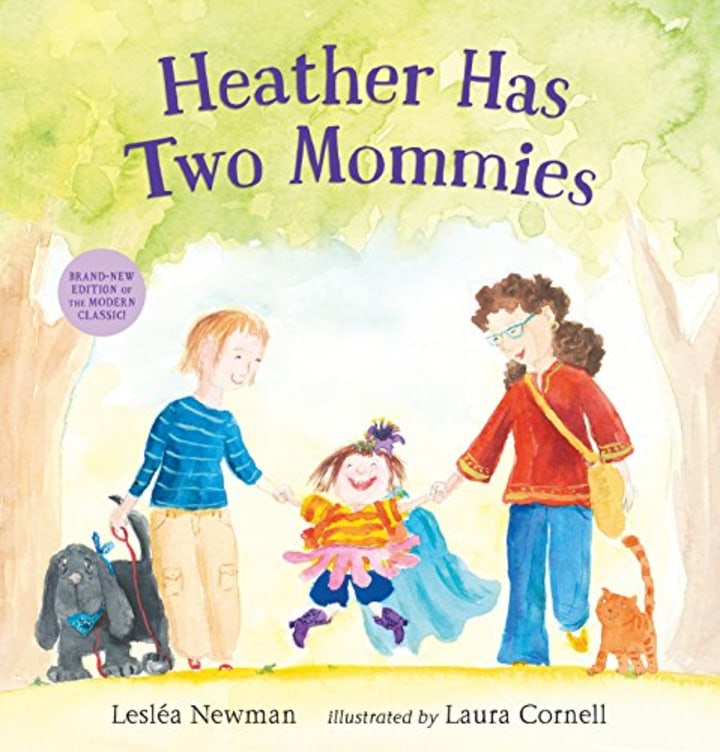 Heather's favorite number is two. She has two arms, two legs, two pets–and two mommies. When Heather goes to school for the first time, someone asks her about her daddy, but Heather doesn't have a daddy. Then something interesting happens. When Heather and her classmates all draw pictures of their families, not one drawing is the same.
Set off on a series of incredible adventures with an endearing, diverse family as the bedtime stories they read burst into colorful life. Together, the daddies and their little one battle dragons, dodge deadly dinosaurs, zoom to the moon, and explore the world in a hot air balloon, before winding down to sleep in a wonderfully cozy ending.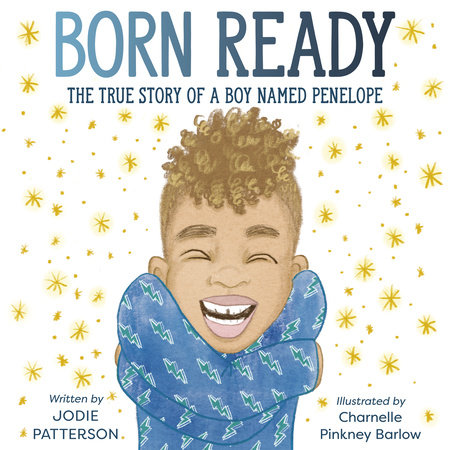 Penelope knows that he's a boy. (And a ninja.) The problem is getting everyone else to realize it.
Hi, I'm Rumi.
Some of my friends have one mom and one dad.
Some have one mom or one dad.
I have two dads. Daddy and Dada.
Daddy sings songs with me. Dada reads me stories.
Every family is different.
And that's pretty cool.
Gramps and Grandad were adventurers. They would surf, climb mountains, and tour the country in their amazing camper. Gramps just made everything extra special. But after Gramps died, granddad hasn't felt like traveling anymore. So, their amazing granddaughter comes up with a clever plan to fix up the old camper and get Grandad excited to explore again.
Jacob–star of one of the most banned books of the decade according to the American Library Association–is back in his third book and ready to put on a school play While learning their lines and making their costumes, Jacob's class finds itself unexpectedly struggling with identity, and what it means to be "he," "she," or "they." Jacob's School Play is an engaging way to introduce young readers to non-binary people and the pronoun options available to us all. Learning that individuals are more nuanced than how others see them is a developmentally important milestone, and helps foster respect of one's self and one's peers.
When Jacob goes to the boys' bathroom he is chased out because the boys think he looks like a girl because of the way he is dressed. His classmate, Sophie, has a similar experience when she tries to go to the girls' bathroom. When their teacher finds out what happened, Jacob and Sophie, with the support administration, lead change at their school as everyone discovers the many forms of gender expression and how to treat each other with respect.
Jacob loves playing dress-up, when he can be anything he wants to be. Some kids at school say he can't wear "girl" clothes, but Jacob wants to wear a dress to school. Can he convince his parents to let him wear what he wants? This heartwarming story speaks to the unique challenges faced by children who don't identify with traditional gender roles.
Meet a dazzlin' dancin' llama who learns to march to the beat of his own drum by strutting his stuff with Pride (and a funky feather boa)!Larry the llama loves to move and groove! But will his friends all disapprove?Larry lives a slow and quiet life at the barn with all the other llamas, just the way they like it. But at night when everyone has gone to bed, Larry loves to dress up in bright costumes and DANCE! He has to hide this from the others, for fear that they won't approve of his raucous ways. One day, he stumbles upon the Llama Glamarama, a carnival full of music, laughter, and yes-dancing!Will this vibrant celebration give Larry the pride he needs to bring his dance back home?
Long before marriage equality was the law of the land, two grooms stood on a wedding cake with their feet firmly planted in fluffy white frosting. That cake belonged to Jack Baker and Michael McConnell, who were wed on September 3, 1971, becoming the first same-sex couple in America to be legally married. Their struggle to obtain a marriage license in Minnesota and their subsequent appeals to the Minnesota Supreme Court and the Supreme Court of the United States is an under-told story of LGBT history. This beautiful book celebrates the love story of two pioneers of marriage equality for all through the baking of their wedding cake!
Morris is a little boy who loves using his imagination. But most of all, Morris loves wearing the tangerine dress in his classroom's dress-up center. The children in Morris's class don't understand. Dresses, they say, are for girls. And Morris certainly isn't welcome in the spaceship some of his classmates are building. Astronauts, they say, don't wear dresses. One day when Morris feels all alone and sick from their taunts, his mother lets him stay home from school. Morris dreams of a fantastic space adventure with his cat, Moo. Inspired by his dream, Morris paints the incredible scene he saw and brings it with him to school. He builds his own spaceship, hangs his painting on the front of it and takes two of his classmates on an outer space adventure.
In this beautiful children's picture book by Vivek Shraya, author of the acclaimed God Loves Hair, a five-year-old South Asian boy becomes fascinated with his mother's bindi, the red dot commonly worn by Hindu women to indicate the point at which creation begins, and wishes to have one of his own. Rather than chastise her son, she agrees to it, and teaches him about its cultural significance, allowing the boy to discover the magic of the bindi, which in turn gives him permission to be more fully himself.
Families with same-sex parents are celebrated in this board book that follows busy moms and their kids throughout their day–eating breakfast, going on a playdate, heading to the pool for a swim, and settling back in at night with a bedtime story and a good-night lullaby. LGBTQ+ parents and their friends and families will welcome this inclusive and cheerful book that reflects their own lives and family makeup.
Train riders are used to stressful delays on the Zero Local line. But when a new passenger shows gratitude to the driver on their daily commute, tensions begin to ease. Eventually the artistic traveler stops riding the Zero Local line, and discord begins to creep back into the train car. Will the regular passengers find a way to restore the sense of camaraderie they once felt?
Charlie loves the bright red purse that his grandmother let him have. One day, he decides to take it to school. His father, then his friends, and even the crossing guard question him about his "strange" choice. But Charlie isn't deterred. And soon his self-confidence starts to affect those around him. Thanks to Charlie, everyone around him realizes that it isn't always necessary to conform to others' expectations. It's more important to be true to yourself.
From the time she was two years old, Jazz knew that she had a girl's brain in a boy's body. She loved pink and dressing up as a mermaid and didn't feel like herself in boys' clothing. This confused her family, until they took her to a doctor who said that Jazz was transgender and that she was born that way. Jazz's story is based on her real-life experience and she tells it in a simple, clear way that will be appreciated by picture book readers, their parents, and teachers.
They, She, He easy as ABC shows that including everyone is all part of the dance. It's easy. It's fundamental. As the dance begins the kids proclaim, "No one left out and everyone free," in a sing-song rhyme about inclusion. This sets the stage for readers to meet 26 kids showing us their dance moves.
"Ari loves to arabesque. They hold their pose with ease.
Brody is a break dancer. Brody loves to freeze."
Fast-paced rhyming keeps the flow of text upbeat and rhythmic, and naturally models how to use a wide range of pronouns. There's no room for stereotypes on THIS dance floor with spirited imagery that keeps names, clothes, hair and behavior fresh and diverse. The combination creates a playful and effortless practice to expand ideas about gender while learning the alphabet and makes being inclusive as easy as A-B-C.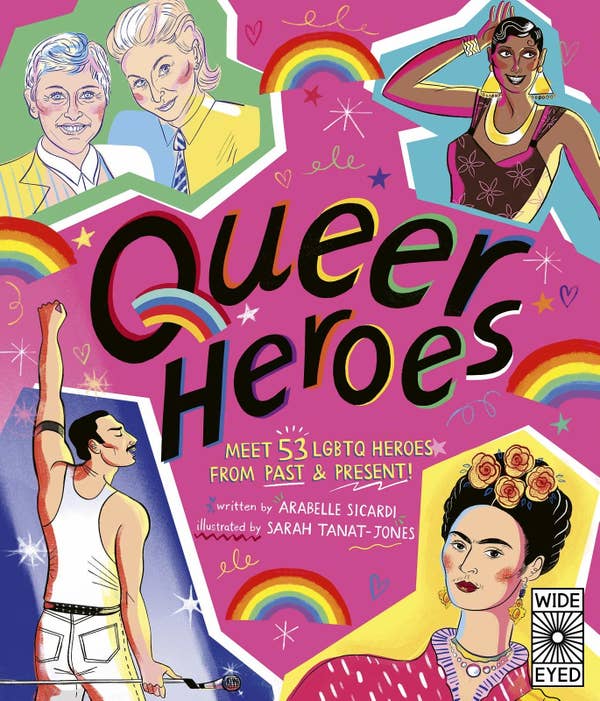 From Freddie Mercury's contribution to music and Leonardo da Vinci's Mona Lisa to James Baldwin's best-selling essays and more, discover tales of courage, triumph, and determination. Published to celebrate the 50th anniversary of the Stonewall Uprising, this extraordinary book shows children that anything is possible.
Plum will not stay glum.For as long as she can remember, Plum has lived at the Mary Fitzgerald Orphanage, wishing and hoping for a family. When a sudden snowfall threatens a delivery of presents on Christmas Eve, Plum is determined to save Christmas–even for the kids who laugh at her.Plum's pure heart grants her an unexpected reward. When she eats a cake left behind by a mysterious magician, she is transported into the Land of Sweets. But Christmas here is threatened, too–by a sourness that is spreading from the center of the land. Plum's determined to help, and in doing so, she might just find the family she's always dreamed of, thanks to a good heart–and Christmas magic!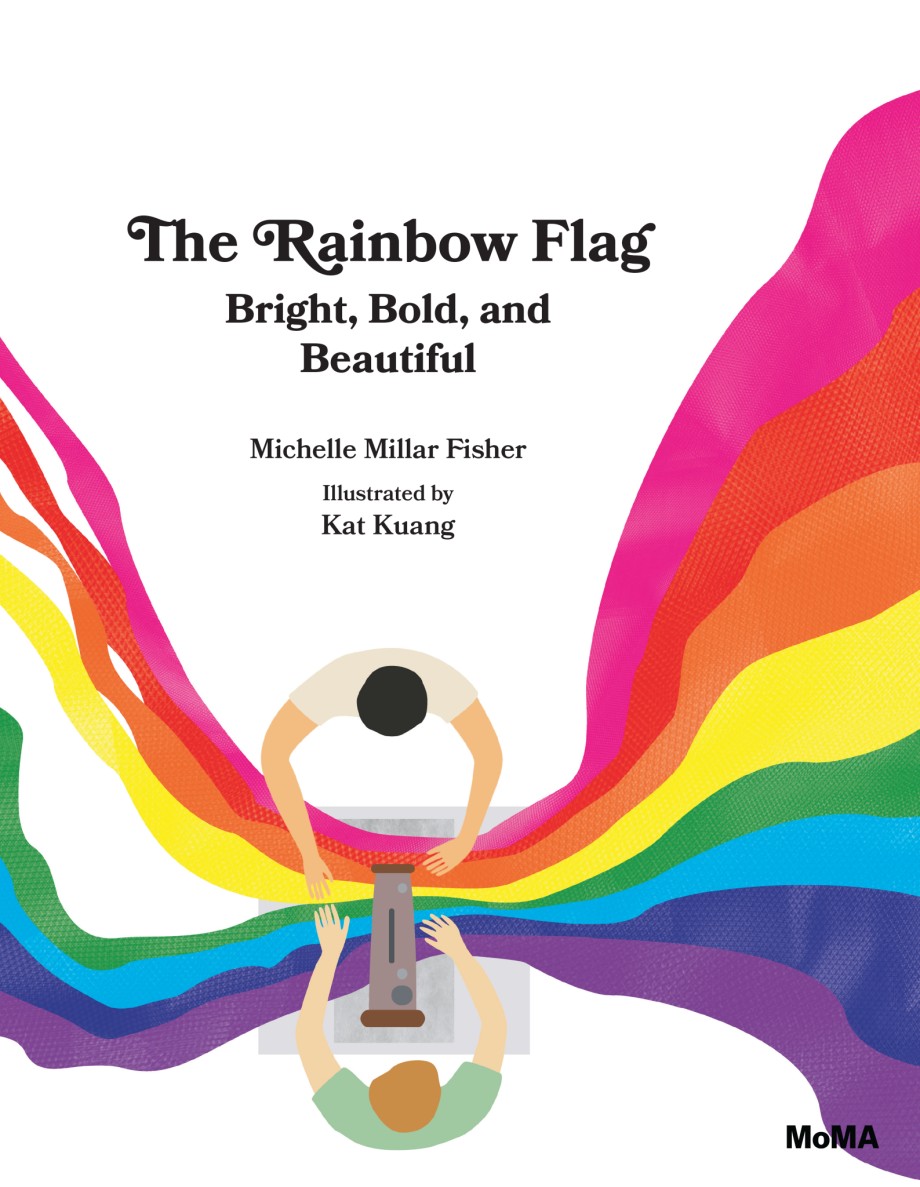 Flags are brilliant and clever works of art and design, and they bring people together under a common banner. This colorful story follows a group of friends who helped dye and sew strips of cloth to create the first Rainbow Flags for the San Francisco Gay Freedom Day Parade in 1978.Led by a young artist named Gilbert Baker, the friends set out to create a flag that people could march behind during the Pride Parade. They knew the flag needed to be bright, in order to be seen by everyone as they marched. It needed to be bold, to lead the crowd. And it needed to be beautiful, like the love celebrated by the parade The result is an iconic flag that has become an international symbol of the gay pride movement.
The boy loves to be naked. He romps around his house naked and wild and free. Until he romps into his parents' closet and is inspired to get dressed. First he tries on his dad's clothes, but they don't fit well. Then he tries on his mom's clothes, and wow! The boy looks great. He looks through his mom's jewelry and makeup and tries that on, too. When he's discovered by his mother and father, the whole family (including the dog!) get in on the fun, and they all get dressed together.
It's Levi's first day at a new school, and he's scared. His father tries to comfort Levi by telling him Big boys don't cry. Though the father immediately understands his misstep, he can't find the words to comfort his son, and Levi leaves for school, still in need of reassurance.Fortunately, along his walk to school, Levi sees instance after instance of grown men openly expressing their sadness and fear. His learned mantra, Big boys don't cry, slowly weakens, and by the time he's at school he releases a tear. Once he's there, things aren't so bad after all, and on his walk home he sees everyone he's encountered earlier, feeling better now that they expressed their emotions. Upon his arrival home, he finds his father waiting for him on their porch, tears in his eyes. His father is able to admit that he was scared and the two embrace, closer than before.
Katy's school is celebrating Grandparents Day, and Katy is nervous. She doesn't want to introduce her grandpas in front of the class because she's worried that nobody will understand her lisp. To make matters worse, when Katy tells her teacher that she's inviting her married grampas, her teacher thinks she means to say grandma and grandpa instead of grandpa and grandpa. Will Katy build the confidence to speak in front of the class and challenge stereotypes?
There you have it, just a few of our favorites, I know I missed some that I have pulled as well and that there are more to discover too. Please let me know! I have pulled all of these together in an easy to access booklist on Bookshop.org as well.
I am excited to be heading out on the road again to be with other educators in-district or at conferences, while continuing my virtual consulting and speaking as well. If you would like me to be a part of your professional development, please reach out. I am here to help.