One of the main texts we use to guide our reading instruction is the amazing Notice and Note: Strategies for Close Reading by Kylene Beers and Robert Probst.  This book provides us with the foundation for having deeper reading conversations and a common language as we develop our thoughts.  While the book has excellent text ideas to use as mentor texts, I thought it would be nice for my students to use picture books on the very first day of a new strategy before we delve into the longer text excerpts.  I have therefore looked for picture books I could use with the different strategies and will publish posts as I have them for the 6 different strategies since I cannot be the only one looking for ideas.
First up, "Contrast & Contradictions."  Here are a few picture books I have used or will use with the kids.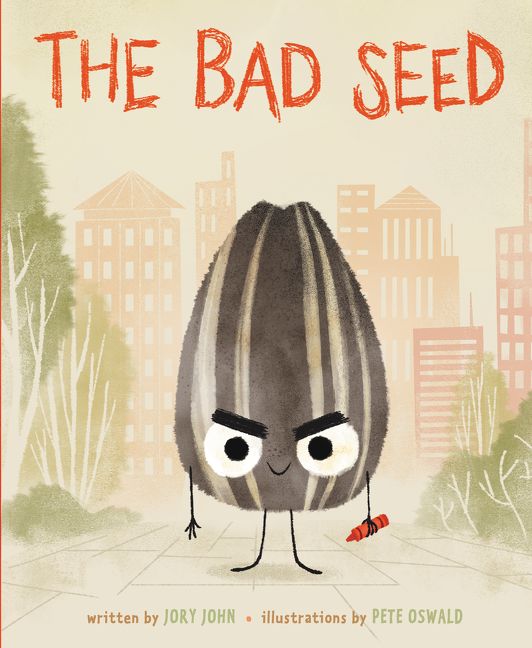 According to the boys watching Allie play, girls can't play basketball.
As two cousins write to each other, we see the contrast (and similarities) between their lives.
Tuesday by David Wiesner started us off in our discussions about contrasts and contradictions.  This fantastic nearly wordless picture book is an easy entry into this discussion as it allows students to easily see how the magical event with the toads floating is in contrast to what frogs normally do.
With one of my classes I also used Rules of Summer by Shaun Tan, where the contrast lies in the rules being shared and the images.  While this one was a little more advanced for the students, they greatly enjoyed the illustrations and discussing what they might mean.
Another contrast and contradiction text between self and society in Mr. Tiger Goes Wild by Peter Brown where Mr. Tiger just will not conform.  When he tries to change his ways, he loses his real identity.
This Is A Moose by Richard T. Morris and Tom Lichtenheld is a great example of the contrast between what a moose is supposed to be like and what they really are.
The Story of Fish & Snail by Deborah Freedman is a wonderful example about change in a character as Snail is too scared to follow Fish on a new adventure.
That Is Not A Good Idea by Mo Willems is another great example of a character changing and acting in a different way than we would expect.  I do love this devious little tale.
What I love about Gaston by Kelly DiPucchio, illustrated by Christian Robinson, is that most of my students can relate to its message about being expected to fit in in a certain way.  The contrast lies between the characters and how their upbringing has shaped them.
Any day I can use Pete and Pickles by Berkeley Breathed is a good day in our room.  Here, we focus on the change that Pete the pig goes through as he meets Pickles.  Great book also to use for character development and inferring.
Don't Call Me Choocie Pooh by Sean Taylor and Kate Hindley follow the story of a dog that does not want to be treated in a certain way afraid of what the other dogs will think.  Great ending that shows the change in the character.
Horrible Bear written by Ame Dyckman and illustrated by Zachariah O'Hora is a lovely picture book that shows what happens when you don't do what is expected.
Don't Call Me Grandma by Vaunda Micheaux Nelson and illustrated by Elizabeth Zunon is a perfect example of a character that does not fit the stereotype.  Great-Grandmother Nell isn't anything but warm and fuzzy and as the great-grand daughter starts to understand why, we see a great slice of history as well.
North Woods Girl written by Aimee Bissonette and illustrated by Claudia McGehee is also about a grandma that doesn't quite fit the mold.
Little Red by Bethan Woolvin is wickedly funny, it follows the path of the regular story but with a twist at the end and it is that twist that provides our contract and contradiction.
Which books have you used for contrast and contradictions?
If you like what you read here, consider reading my book Passionate Learners – How to Engage and Empower Your Students.  The 2nd edition and actual book-book (not just e-book!) comes out September 22nd from Routledge, but rumor has it that it is out on Kindle already!