I wasn't going to write this post.  After all, how can I possibly whittle down the amazing reading experiences I have had in 2017 to just a few books?  And yet in the more than 180 books, I managed to read this year these books are the ones I keep recommending, these are the ones that have an extra special place in my heart and perhaps this little post will help others discover them as well.
Why not picture books as well?  Because there are simply too many.  To see some of our favorites in room 235D, go here or follow me on Instagram for live recommendations.
What a year of reading it has been.  What a year of reading 2018 promises to be. I cannot wait to turn the page.
Middle Grade-ish
Roll of Thunder, Hear My Cry by Mildred D. Taylor 
Yes, I am aware that this book was originally released in 1976 and subsequently won the Newbery.  It is by no stretch of the imagination a "new" book, but it was for me.  As part of our reading identity challenge, I wanted to close some of my classic American children's literature gaps (growing up in Denmark, there are just some books I have never read), and so I chose this amazing book.  I am glad I did.
How do you tell others to read a book about child abuse knowing that it will probably make them cry?  You just do.  The Summer of Owen Todd by Tony Abbott comes out October 17th and is a must add for middle school classrooms and up.  While the topic may be harrowing this is one of those books that could actually save a life.
It is not often that a middle-grade novel about a girl who suffers from OCD is this well-written.  I simply loved Finding Perfect
 by 
I grabbed  
Armstrong and Charlie

 by 
 is one of those books that delivers every time I need it to.  from my ARC book pile on a whim.   I love this middle-grade novel for all of its nuances when it comes to sharing the story of one school's integration in the 1970's and so will you.
A book about periods?  Yup!  Well written, humorous and very informational, how many girls wish we had books like this in our libraries when they first enter puberty? Helloflo, The Guide, Period is a book I wish would be in every library.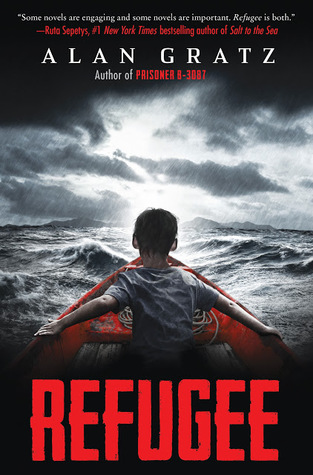 Refugee by Alan Gratz is one of my three must-read books for 2017.  It was a bad idea reading this on an airplane, as this book kicks you right in the heart.  5th grade and up.
I don't know how I have been a teacher and never read a Gordon Korman book before?  I am so glad that has now been remedied with Restart.  This middle-grade book is sure to pull in those kids who identify as not liking reading and is also a Global Read Aloud 2018 contender.
A book about a boy who loves a skunk and will do anything in his power to keep it.  A book about a boy who just happens to seem different from others but without being about that.  A Boy Called Bat is another Global Read Aloud contender for 2018, 3rd grade and up.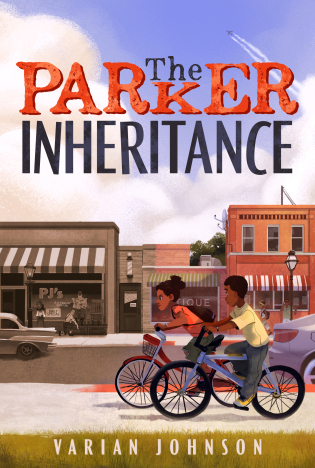 I always feel bad putting books on here which are not out yet, but The Parker Inheritance by Varian Johnson has to be one of the best middle grade reads for me this year.  Coming out in March, this story that on the surface is a child detective mystery book has so many layers to it, I found myself reading passages aloud to my husband just so he could understand the reading experience I was having.  This is a must pre-order.
Another book that is not out yet but so worth a pre-order is the first book in a new series, The Unicorn Rescue Society by Adam Gidwitz and illustrated by Hatem Aly.  This book is everything I would want in an early reader chapter book – fantasy, mystery, great characters, and not a unicorn in sight.  This book set out to fill a true gap; longer books that are fun to read but easy to read and I am so grateful for it.
As an adult, I needed to read Halfway Normal by Barbara Dee, the story of a girl who returns to school after battling cancer.  All she wants to for normalcy to return and yet those around her, including her teachers, keep seeing her as a single story.  Fantastic story and reminder to us all of how we view others.
I was lucky enough to read Escape from Aleppo by N.H. Senzai before its arrival in the world on January 2nd, 2018. It is one of those books that leaves you grateful for what you have but also wondering how you can do more for others.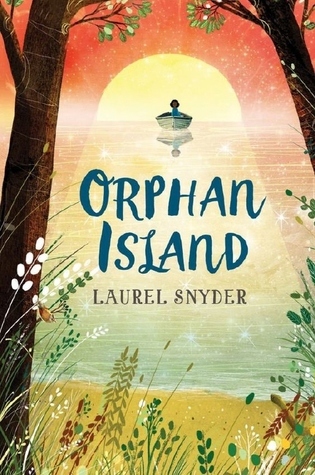 This list would be woefully incomplete without the stunning Orphan Island by Laurel Snyder.  How she managed to pack such a story into a middle-grade book is beyond me.  This is one of those books that kids always want to talk about after.
YA-ish
The book landscape continued to change this year and one of the reasons for this positive change was the release of  The Hate U Give by Angie Thomas.  This book is desperately needed in our classrooms but not just to be read by students, no, it also needs to be read by us adults.  And then we need to sit with them for a long time and take a long hard look at ourselves and see where we need to start our work with checking our privilege and our bias.
If this post was a list in order of favorites, Dear Martin by Nic Stone would be very close to the top.  In fact, this begs for a re-read as I want to continue to think about this book, another Global Read Aloud 2018 contender.  7th grade and up.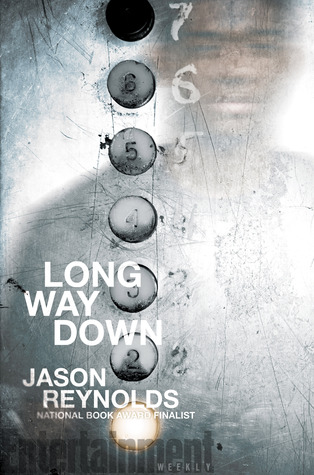 Masterful, heartbreaking, gut-wrenching, and stays with you long after that last page.  Long Way Down is another absolute must-read of 2017.  Global Read Aloud contender 2018, 7th grade and up.
I have been recommending this book to anyone I can think of.  The 57 Bus by Dashka Slater follows two teenagers as their lives become intertwined in the worst of ways in Oakland, CA.  This is the true account of what happened that fateful day on The 57 Bus.
Story told through graphic novels still rule our classroom and I Am Alfonso Jones by Tony Medina is one that is sure to make an impression.  This fictionalized account of an all too familiar story of a young black boy getting shot and killed by a white police officer delves into the history of these shootings and the Black Lives Matter Movement.  Powerful and unforgettable.
Another not-new but new to me book I am glad I discovered this year is Bronx Masquerade by the Great Nikki Grimes.  Set in a high school classroom in the Bronx, it makes poetry come alive for us, the readers, as it does for the kids in the book.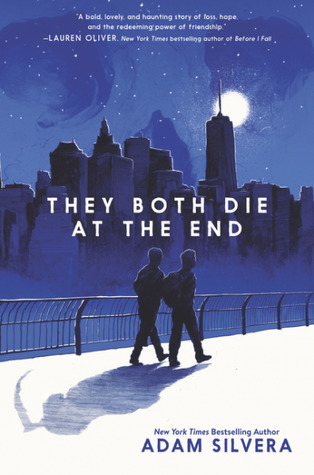 I was not sure what to expect in Adam Silvera's They Both Die at the End and yet it didn't matter.  This story of two young boys who are told that today is their last day to live sat with me for a long time.  It turns out that sometimes we don't need a long life to truly live.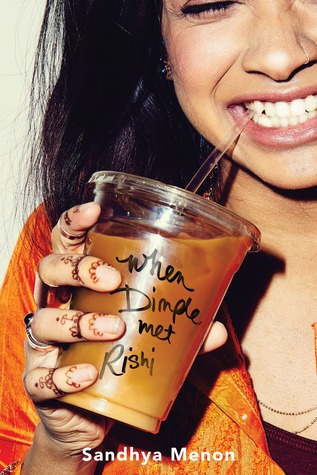 It is not often I get to read a book featuring a geeky strong girl who is not looking to change who she is for others, but that is exactly what I discovered in When Dimple Met Rishi by Sandhya Menon.  What a great book for all of our teenagers to read.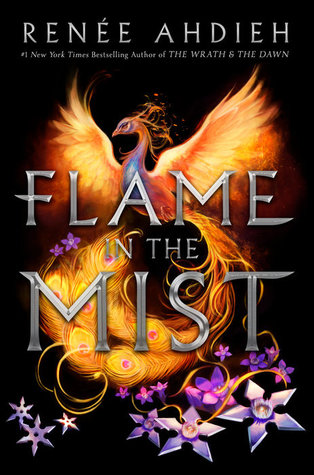 A fantasy book set in feudal Japan that featured samurai is not my typical reading choice, but I am so glad that this beautiful cover called to me as loudly as it did.  A powerful female character who decides to change her fate, coupled with action and magic, yes, please to Flame in the Mist by Renee Ahdieh.
Haunting.  This graphic novel depicting the story of a residential school survivor is just a book we all need to have in our libraries so that our students can understand what happens when we refuse to treat others like fellow human beings.  I am so glad David Alexander Robertson wrote this (Bonus; all of his books are amazing!).
Books that Changed Me:
Ok, so The Creativity Project by Colby Sharp and many amazing creators is neither YA, MG or a chapter book, but I truly think it is a game changer for us as teachers of writing and helping kids connect with their own creativity.  This book comes out March 13th, the day before my birthday, and I truly feel like it would be the best birthday present for any educator.
I was sick for two full months this year and ended up with pneumonia feeling absolutely awful.  My good friend, Reidun, told me to read this book to help me get back in control of what mattered the most to me.  I can tell you, Essentialism by Greg McKeown was exactly what I needed as I reframed my priorities and got healthy again.  I wrote this blog post for other educators who may need some balance in their lives as well.
It feels weird to put my own book on the list but the release of Passionate Readers this summer has truly changed me.  It is daunting to write a book about better reading instruction within the confinement of our current educational practices and yet to hear from others that something I wrote, along with my students, is helping them change their reading instruction is incredible.
There you have it, my favorite books of 2017, I know there are more but this will do.  Which books changed your world for the better this year?
If you like what you read here, consider reading my newest book, Passionate Readers – The Art of Reaching and Engaging Every Child, out August 2017.  This book focuses on the five keys we can implement into any reading community to strengthen student reading experiences, even within the 45 minute English block.  If you are looking for solutions and ideas for how to re-engage all of your students consider reading my very first book  Passionate Learners – How to Engage and Empower Your Students.      Also, if you are wondering where I will be in the coming year or would like to have me speak, please see this page.