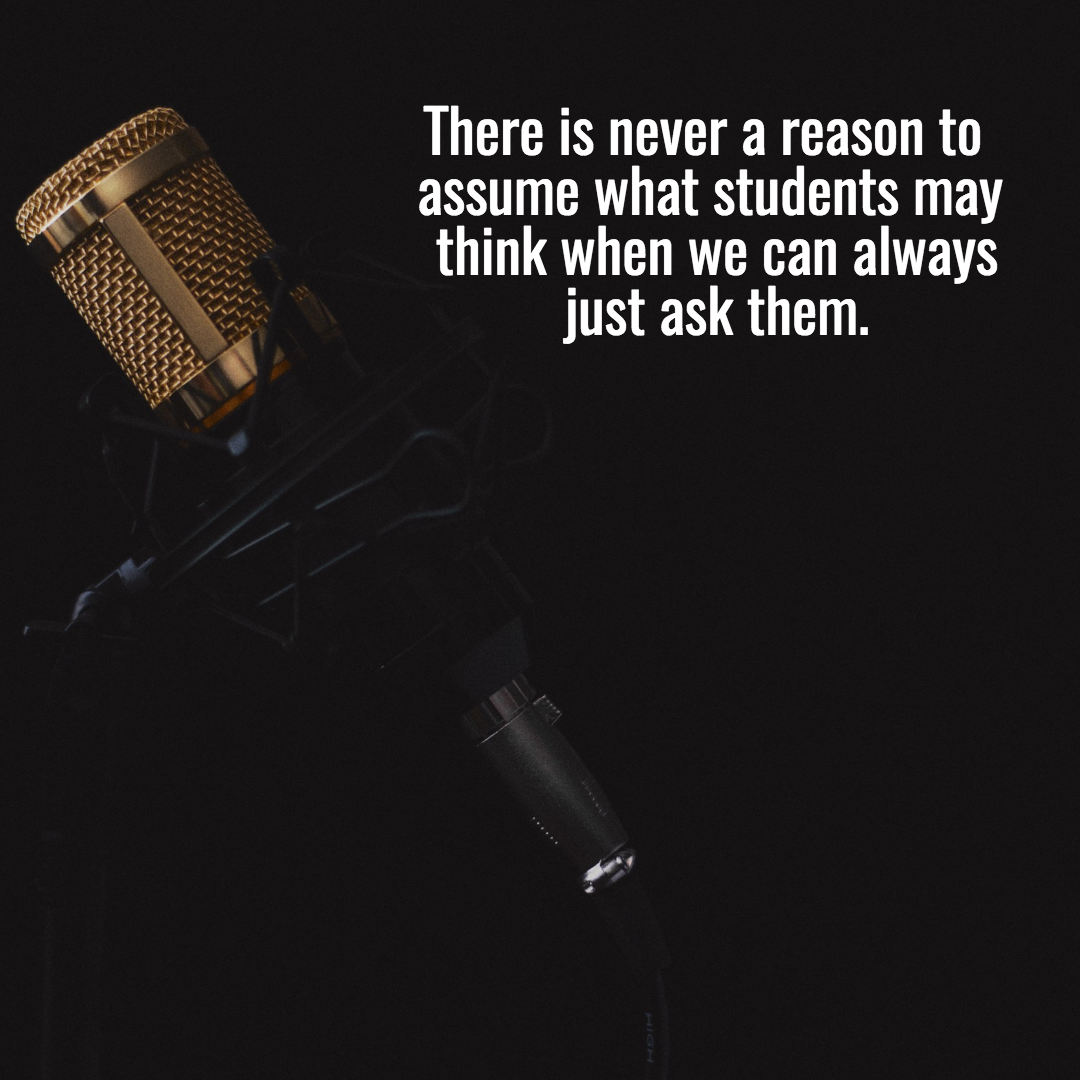 It's hard to believe that we have already had 31 days with this incredible new batch of kids.  31 days of laughing, of learning (hopefully), of working to somehow create a community that will matter to all of us.  I think we are finally starting to get into the groove of who we are and what we need to do.
As I prepared for this week, it was therefore natural for me to wonder how the students felt.  Are they also feeling like we are doing worthwhile work?  Are they feeling respected?  How can we change our teaching to make it work for them?
Rather than assume, I did what I have done for many years and what I tell others to do all of the time; I asked.  On a simple 30-day survey, we asked them a few questions about the class, about themselves, and also about how we have been doing.
As the responses came in, I was startled at their kindness.  How many kids said that they wouldn't change the class, that they like what we are doing, and most importantly they feel respected by us.  In fact, after giving the survey I had kind of a let down – this what it?  All they had to say?  And yet, again I am reminded that it is not always what they say but that they have a chance to speak in the first place.  I tell our students to be honest, that I have thick skin, that we cannot grow if we don't know what we need to work on from their perspective.  And so whether students tell us hard truths or give us amicable reassurances, it is not always what they say but instead that we asked.  That we listened.  that we did something about the words that they gave us.
So now, we will read more.  I will try to speak less (always something I am working on), and I will try to notice the things they have asked me to notice.  We are so quick to assume what our students may think or feel, instead just ask them.  Whenever you can and whatever you can.  I promise you will learn something.
If you like what you read here, consider reading my newest book, Passionate Readers – The Art of Reaching and Engaging Every Child.  This book focuses on the five keys we can implement into any reading community to strengthen student reading experiences, even within the 45 minute English block.  If you are looking for solutions and ideas for how to re-engage all of your students consider reading my very first book  Passionate Learners – How to Engage and Empower Your Students.      Also, if you are wondering where I will be in the coming year or would like to have me speak, please see this page.